American Tourister Luggage Review & Rating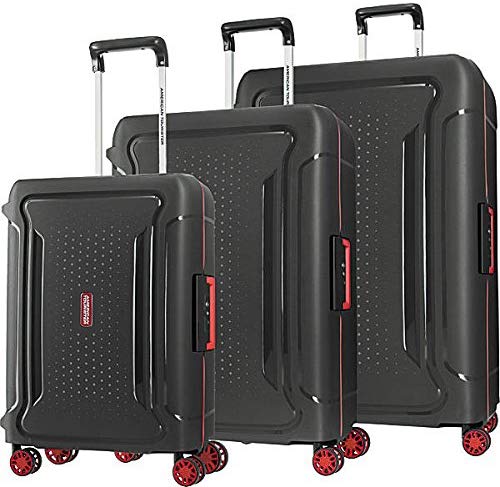 American Tourister is one of the most popular brands among American travellers. Their affordable prices and good quality have covinced users over the years, but is American Tourister the best brand when it comes to baggage? Keep reading to learn more about their pros and cons and to see the top-rated American Tourister suitcases.
American Tourister Luggage
The Best
American Tourister Modern Dream
Low Price
American Tourister Bon Air
Alternative
American Tourister Matchup
Preview



The Best
American Tourister Luggage
American Tourister Modern Dream
Preview

Low Price
American Tourister Luggage
American Tourister Bon Air
Preview

Alternative
American Tourister Luggage
American Tourister Matchup
Preview

About American Tourister
American Tourister was founded by Sol Koffler back in the 30's in Rhode Island (USA). The main characteristics of their products is their price – AT offers sturdy pieces of luggage at more affordable prices.
Many people tend to compare American Tourister and Samsonite, for they are probably the two best known brands in America. But, did you know tht Samsonite actually bought American Tourister? In 1993, AT became a part of American Luggage Works, a company who also owns Samsonite.
American Tourister Pros
Price. If you don't travel that often and are looking for a trustworthy, yet economic option, American Tourister is one of the best brands you can choose.
Warranty. Just like Samsonite, American Tourister offers warranties from 5 to 10 years. Considering the price of the items, this is a more than excellent aspect.
American Tourister Cons
Quality. Although this aspect is subject to discussion and personal preferences, we must admit American Tourister doesn't offer the highest quality in the market. Nevertheless, their materials are reliable enough if you're not a frequent traveller.
Design. Features are apperance are not as sofisticated as suitcases from other brands. Again, if you're a casual traveller, this doesn't have to be an issue.
Top-rated American Tourister Luggage Items
# 1 American Tourister Bon Air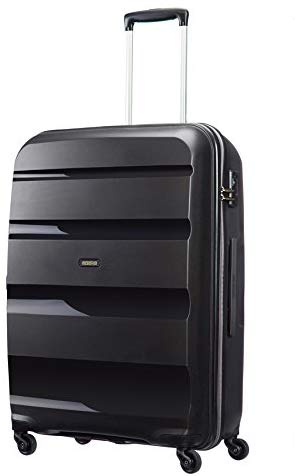 One the best models from this brand is this sofisticated and sturdy model. Users appreacitate its neat design, light weight and resistant material. The hardshell is made of a durable, anti-scratch material that has proved to last long. 
# 2
American Tourister – Soundbox Spinner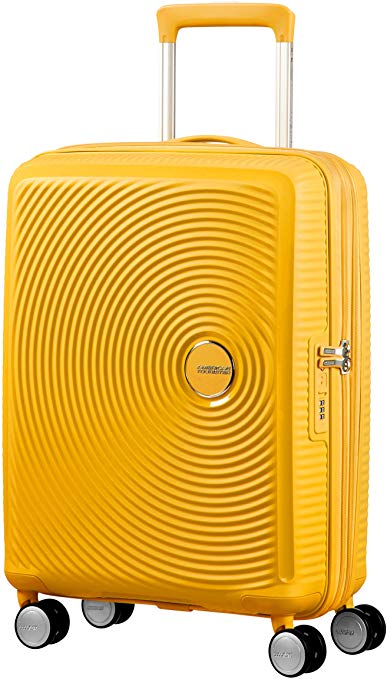 If you're looking for a model with personality, this luggage item comes in different vibrant colors. The waves of its design are not only original, but also serve to protect your items from any bumps on the road.
# 3
American Tourister Modern Dream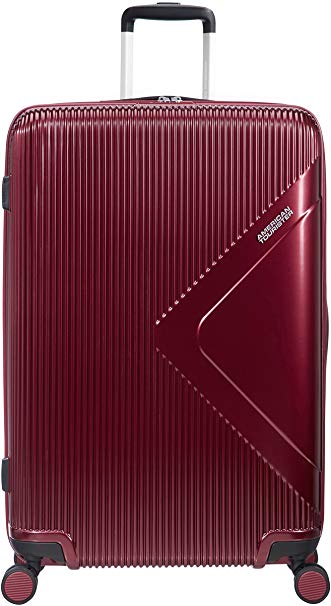 This elegant piece of luggage gets some really high ratings from the users. Travellers highlight the great price-quality ratio of this item. We also like its design, available in 8 different colors, including Rose Gold, Black, Emerald and Skydust. 
# 4

American Tourister Aero Racer Spinner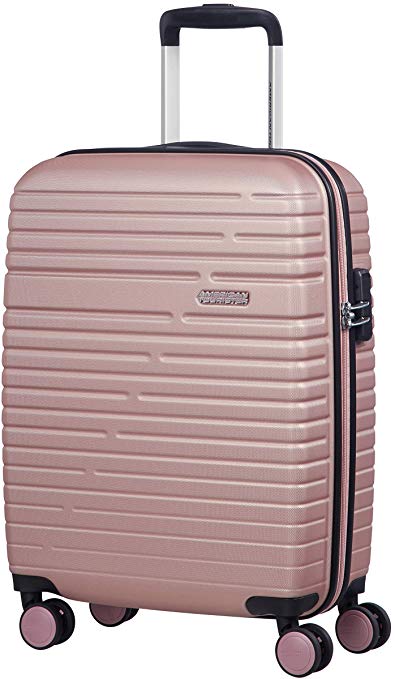 In a more affordable price range, we find this solid suitcase, available in different colors. You can choose the design you like the most and rely on its great quality at low prices.
# 5 American Tourister Disney Wavebreaker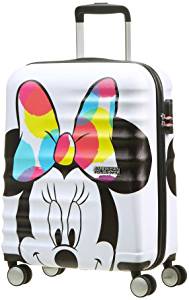 If you need a children's suitcase or a more amusing design, American Tourister is your brand. They offer a wide selection of luggages with Disney characters. We must warn you: it will be difficult to choose only one item!
See Luggage
Disney Wavebreaker
American Tourister Luggage
# 6 American Tourister – Funshine – Spinner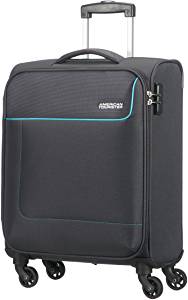 If what you need is to save space and weight, you can find many softside options. This one is particularly resistant, both to scratches and humidity.
# 7 American Tourister Matchup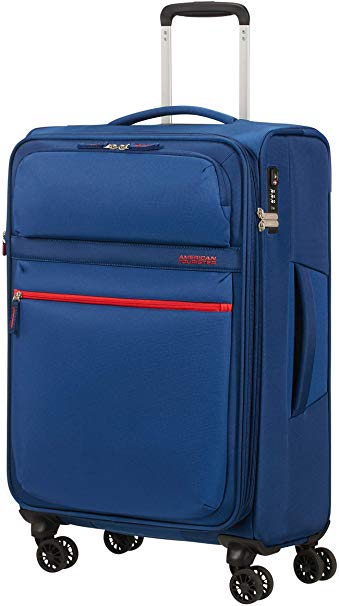 Another great softside option, but with more compartments for your smaller items. Keep all your personal documents in place and forget about leaving clothes behind: this roomy spinner will help you save space for your things.