Monos Summer Sale: Up to 25% off on their best luggage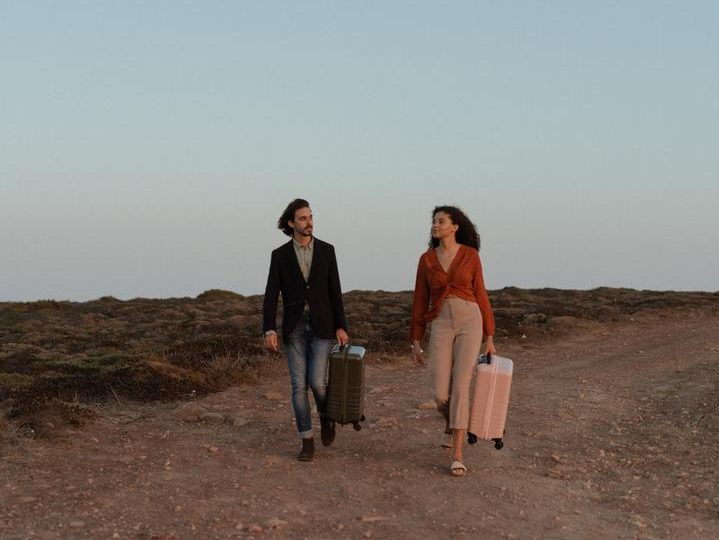 MONOS SUMMER SALE: Up to 25% off on their best luggage
Produced in Canada but made for the whole world, Monos luggage is made to last and designed to be a timeless classic. Their catalogue includes hard-shell suitcases, backpacks, duffels and other accessories, made of premium materials, such as vegan leather, resistant aluminum, or aerospace-grade polycarbonate.
Monos is so sure about the high-quality of their products that they offer a 100-day trial on all their suitcases. After this trial you will still be covered by a lifetime limited warranty, so if any part of your luggage breaks, it will be either fixed or replaced. When it comes to their backpacks or duffels, you will have a 2-year limited warranty
Choose among the different colors and patterns of this selection of premium products, suitable for all styles.
Metro Duffel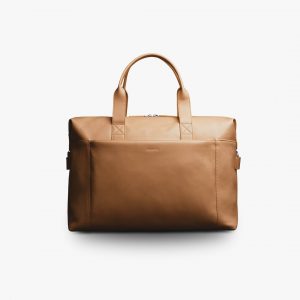 Choose between premium nylon twill or ultra-microfibre vegan leather
Water and scratch resistant exterior material
Interior PET felt-lines pocket suitable for a 15" laptop and inner side pockets
Includes a classic interchangeable kit that can be easily snapped on and off
Removable shoulder strap and trolley sleeve for suitcase handles
Dimensions: 17.5″ × 10.6″ × 9.6″
See Luggage
Metro Duffel
Monos Summer Sale: Up to 25% off on their best luggage
back to menu ↑
Carry-On Terrazzo Edition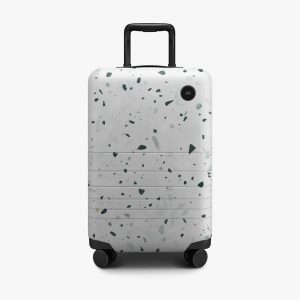 Made of aerospace-grade and water-resistant German polycarbonate material
Ultra-microfibre vegan leather details such as the luggage tag
Limited edition inspired on "terrazzo" stonelike and matte pattern
TSA-approved combination lock for extra security
Includes an anti-microbial laundry bag and two shoe bags
Dimensions: 22″ × 14″ × 9″
See Luggage
Carry-On Terrazzo Edition
Monos Summer Sale: Up to 25% off on their best luggage
back to menu ↑
Metro Backpack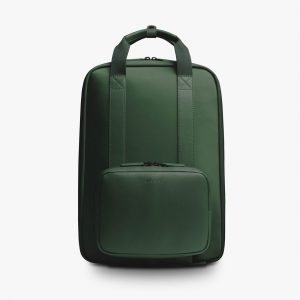 Available in different colors: juniper green, carbon black, oxford blue, dover grey, ivory, mahogany or saddle tan
Clamshell opening with full-length resistant zippers and a separate 15" laptop compartment
Different compartments for a perfect organization, including a zippered pouch and mesh pocket
Hidden pocket with magnetic snap closure for small important items
Top carry handle and adjustable shoulder straps
Dimensions: 11.4″ × 15.9″ × 6.6″
See Luggage
Carry-On Pro
Monos Summer Sale: Up to 25% off on their best luggage
back to menu ↑
Carry-On Pro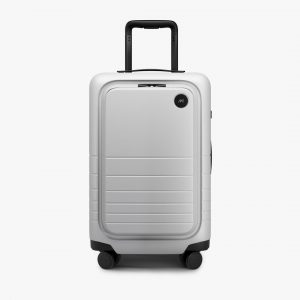 Upgraded version of the carry-on model with a built-in front compartment
Aerospace-grade German polycarbonate material
Soft 350D anti-microbial interior fabric
Ultra-sturdy telescopic handle with 4 heights
Vegan leather details, such as the luggage tag
Dimensions: 22″ × 14″ × 9″
See Luggage
Carry-On Pro
Monos Summer Sale: Up to 25% off on their best luggage
back to menu ↑
Hybrid Carry-On Plus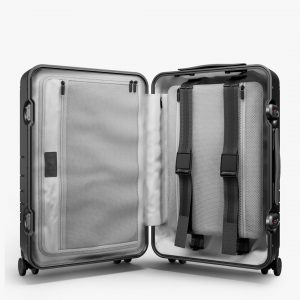 Made of aluminum on frame and corners and aerospace-grade polycarbonate shell
Features a built-in compression pad to have some extra space
Hinomoto Lisof silent 360° wheels
With 2 TSA-approved combination locks
Luxury soft 350D anti-microbial interior fabric
Dimensions: 23″ × 15″ × 9.5″
See Luggage
Hybrid Carry-On Plus
Monos Summer Sale: Up to 25% off on their best luggage
back to menu ↑
Metro Sling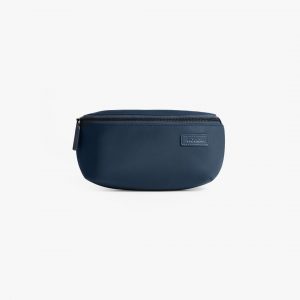 Water, scratch, and abrasion resistant materials
Anti-bacterial interior lining fabric made from recycled bottles
Choose between premium nylon twill or microfibre vegan leather
Hidden full-length zip pocket on back for small important items
Adjustable and versatile single-strap with buckle
Dimensions: 10.24″ × 5.51″ × 1.97″
See Luggage
Metro Sling
Monos Summer Sale: Up to 25% off on their best luggage
back to menu ↑
Metro Folio Kit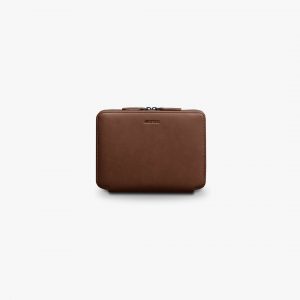 Crafted with ultra-microfibre vegan leather, available in different colors
Can be used as an individual wallet or snapped to the Metro Backpack or Duffel
Elastic loops, small zip pocket for coins and removable key ring
Several pockets for credit and business cards
2-year limited warranty
Dimensions: 9.1″ × 6.9″ × 1.1″
See Luggage
Metro Folio Kit
Monos Summer Sale: Up to 25% off on their best luggage