MVST Select: Our List of the Best MVST Luggage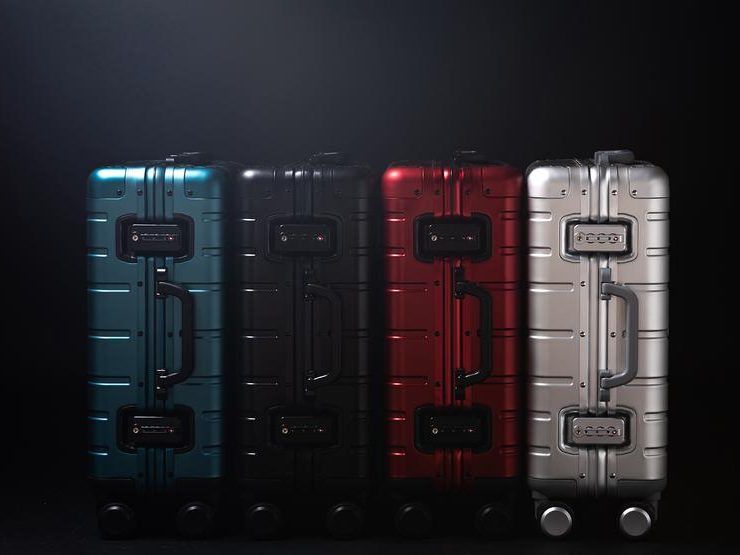 MVST SELECT: OUR LIST OF THE BEST MVST LUGGAGE
MVST Select offers first-class luggage, made of the best and most resistant materials: aluminum, carbon fiber, polycarbonate… We have checked their best products and the result is this review we want to offer you.
Besides, let us tell you that this company offers a 5-year limited warranty on its suitcases. This covers even those accidental damages caused by airlines. And, if you were not entirely happy with your acquisition, with MVST Select you have free shipping and returns in the USA.
Check our list and find the perfect quality suitcase for you!
TREK Aluminum Large Suitcase Red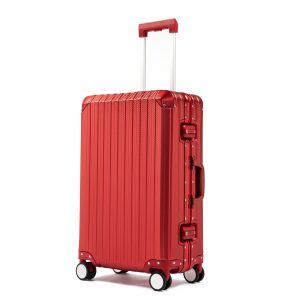 Unbreakable aluminum-magnesium alloy shell exterior
Dual TSA-approved combination locks and zipper-less closure
Aluminum telescoping handle plus slow-release handles
Luxury pocketed compartments inside
Ultra smooth 360° spinner wheels
Large checked measurements (29.5" x 20.9" x 11.4")
See Luggage
TREK Aluminum Large Suitcase Red
MVST Select: Our List of the Best MVST Luggage
back to menu ↑
Garment Duffle Bag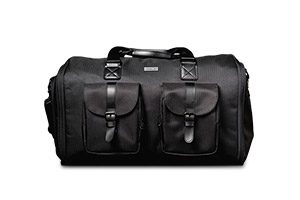 Made of water-resistant 1000D premium fabric
Can easily convert from a duffle to a garment bag
Features YKK water resistant zippers
With a shoe compartment and a roller bag sleeve
Ergonomic straps made of genuine leather
Measurements: 22" x 13" x 11′
See Luggage
Garment Duffle Bag
MVST Select: Our List of the Best MVST Luggage
back to menu ↑
TREK Aluminum Carry-On Suitcase Silver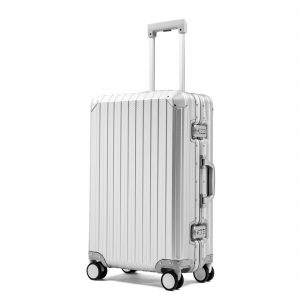 Heavy-duty aluminum-magnesium exterior shell for extra resistance
Rubber seals and reinforced corners against bumps
Features TSA-approved combination locks
Pocketed panels inside for a perfect organization
Protective suitcase cover included
Carry-on measurements: 22" x 14" x 8.7" (39.8L capacity)
See Luggage
TREK Aluminum Carry-On Suitcase Silver
MVST Select: Our List of the Best MVST Luggage
back to menu ↑
ALR Aluminum Suitcase Ocean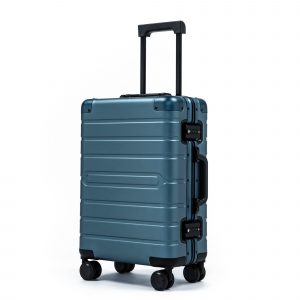 Rolling hard shell suitcase made of grade 5052 aluminum alloy
With a protective suitcase cover included
Two TSA-approved locks for extra security and rubber seals
Free shipping and free returns for all orders to the US
5-year limited warranty
Carry-on (22" x 14" x 8.7") and medium checked (26" x 17.3" x 10.6") sizes available
See Luggage
ALR Aluminum Suitcase Ocean
MVST Select: Our List of the Best MVST Luggage
back to menu ↑
X Carbon Fiber Carry-On Suitcase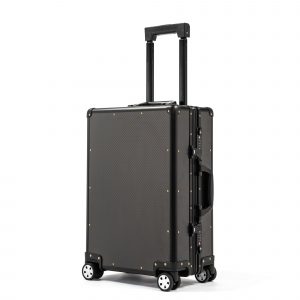 Made of military grade carbon fiber shell
Adjustable aluminum all-stage telescoping handle
TSA combination locks and zipper-less closure
Divider and cross straps with golden hardware inside
Smooth and small spinner wheels
Measurements (including wheels): 21.3" x 14" x 8.3"
See Luggage
X Carbon Fiber Carry-On Suitcase
MVST Select: Our List of the Best MVST Luggage
back to menu ↑
LS1 Polycarbonate Carry-On Suitcase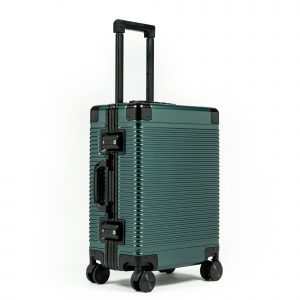 Made of resilient 100% polycarbonate
Two TSA-compatible combination locks
Aluminum frame and reinforced corners with covers for extra resistance
Aluminum telescoping handle and slow-release handles on sides
Measurements (including wheels): 22" x 14" x 9" (41.1L capacity)
See Luggage
LS1 Polycarbonate Carry-On Suitcase
MVST Select: Our List of the Best MVST Luggage