Samsonite Luggage Review & Rating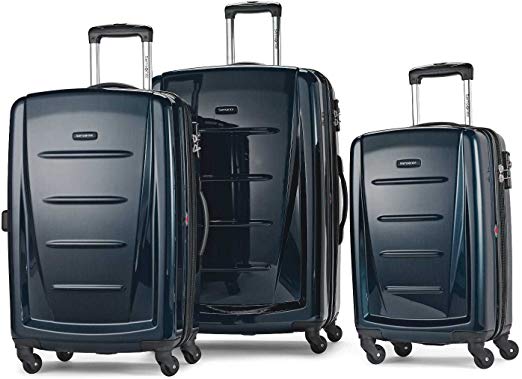 Samsonite is a very popular luggage brand, and its reliability comes partly from the long journey the company has travelled. But, is Samsonite still the best luggage brand? We review the brand overall and some of its best-seller suitcases.
About Samsonite
Samsonite is currently the leader in the luggage field. Founded in 1910 in Denver, it began its journey under the the name of Sawayder Bros. Later on, in 1941, it started using the name Samsonite, after the Biblical character Samson.
At the moment, Samsonite focuses on manufacturing long-lasting pieces of baggage. While it's not a brand that focuses on design, it does have an special category with luxury items.
Samsonite Luggage Pros
Durability. Samsonite is well known for the quality of the materials. All their models are made to last.
Warranty. Samsonite offers reliable warranty and excellent support. Warranties last between 5 and 10 years, more than enough to cover the price of the items.
Samsonite Luggage Cons
Price. Although they're not the most expensive luggages in the market and the quality is worth the price, not everyone can afford this baggage.
Design. Samsonite offers different models, but the features are really similar. Plus, it's not the best brand for highly fashionable travallers. In terms of aesthetics and functionality, most of the items are generic.
Top-rated Samsonite Luggage Items
# 1 Samsonite Cosmolite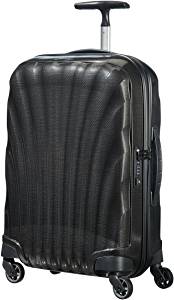 Samsonite best luggage is probably this extremely durable spinner. Its top-quality materials are its best feature – it's a light, resistant luggage. Even though the price is high, its ratings and reviews are excellent. Users highlight its great capacity and lightweight.
# 2 Samsonite Neopulse

Another great model by Samsonite is this futuristic piece of baggage. Available in different colors, its best feature is probably its durablity. The hardshell is made of an antiscratch, extremely resistant polycarbonate. 
# 3 Samsonite Winfield 2 Hardside Luggage with Spinner Wheels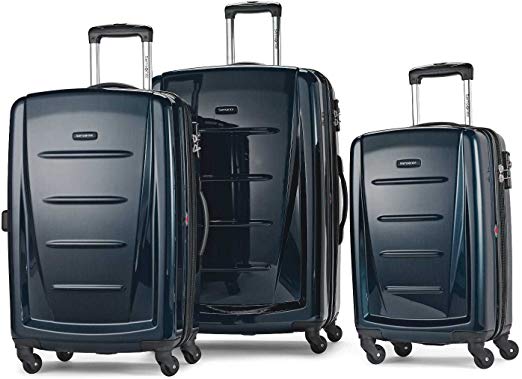 If you're looking for a more affordable option, this set of 3 is one of the best models by Samsonite. We love the simple and elegant design and Samsonite's top-notch quality combined.
# 4 Samsonite Omni – Pack of 3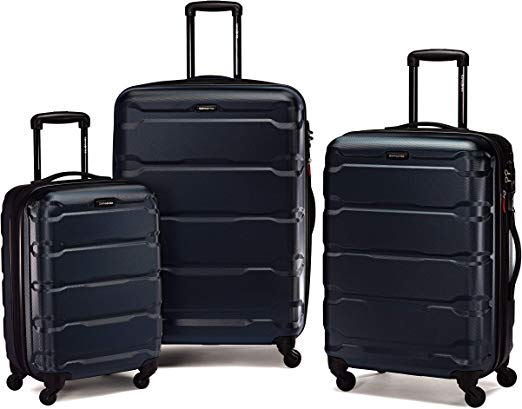 Another great set of 3 spinners at a great price: Omni is a sophisticated model with long-lasting exterior. You can combine the 3 of them and you'll have the perfect matching set for your next trip.
# 5 Samsonite Freeform Expandable Hardside Luggage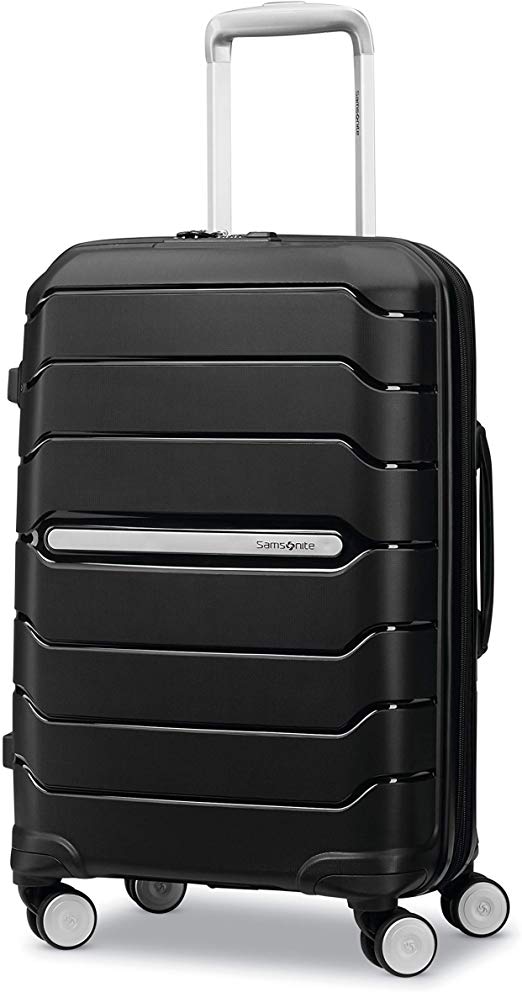 If you need plenty of space for your things, this roomy suitcase is made for you. This is an expandable, hardside model. It combines the highly resistant polycarbonate materials with the expandable feature, resulting in a very practical and durable piece of baggage.
See Luggage
Samsonite Freeform Expandable
Samsonite Luggage
# 6 Samsonite Solyte DLX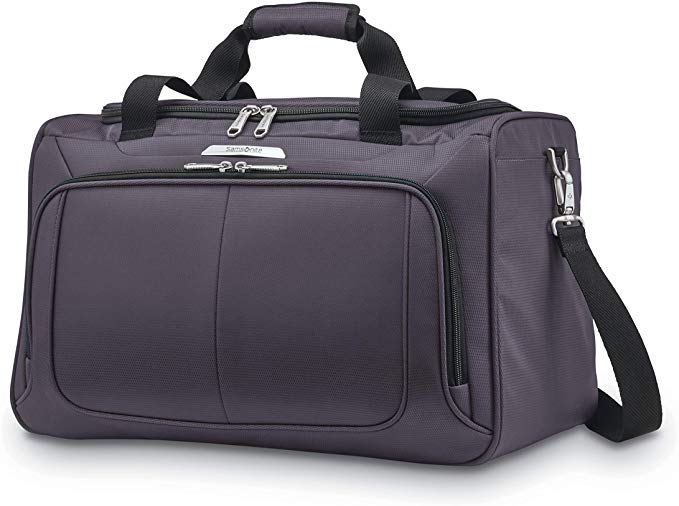 Samsonite does not only offer hardside spinners. If you're looking for a duffle bag, you can find great models by this brand too. Samsonite's main characteristics are present in every item of them. This duffle bag is durable, elegant and very practical thanks to its many compartments.
# 7 Samsonite Paradiver Light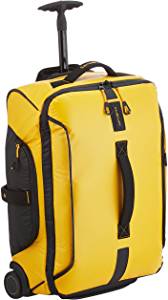 If you're looking for a softside luggage model, the Samsonite Paradiver is the ideal choice for you. Light, flexible and resistant, this suitcase may used both as a spinner and as a duffle bag. Beyond useful!
# 8 Samsonite Prodigy Spinner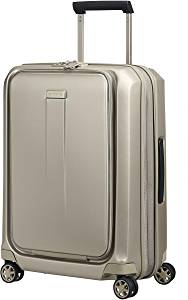 For those who need a roomy spinner, but also a safe compartment for a laptop, Samsonite has created the Samsonite Prodigy spinner. It comes with a doble-compartment TSA lock, so both spaces are secured.