Subtle Patriot On Sale: Best Discounts
Subtle Patriot On Sale: Best Discounts
Find the best discounts on Subtle Patriot's products. This America's patriotic bag company is established in NV, USA, and it offers luggage, golf bags, totes or backpacks among other products, all made with quality materials and custom-designed fabrics and patterns.
And what is even better: you can support our veterans with your purchase, since a part of each sale is donated to the NS2 Serves program: a non-profit organization that helps employing veterans in high-tech careers.
Make your contribution and choose among their products to show how proud you are of being American!
Patriot Hybrid Duffel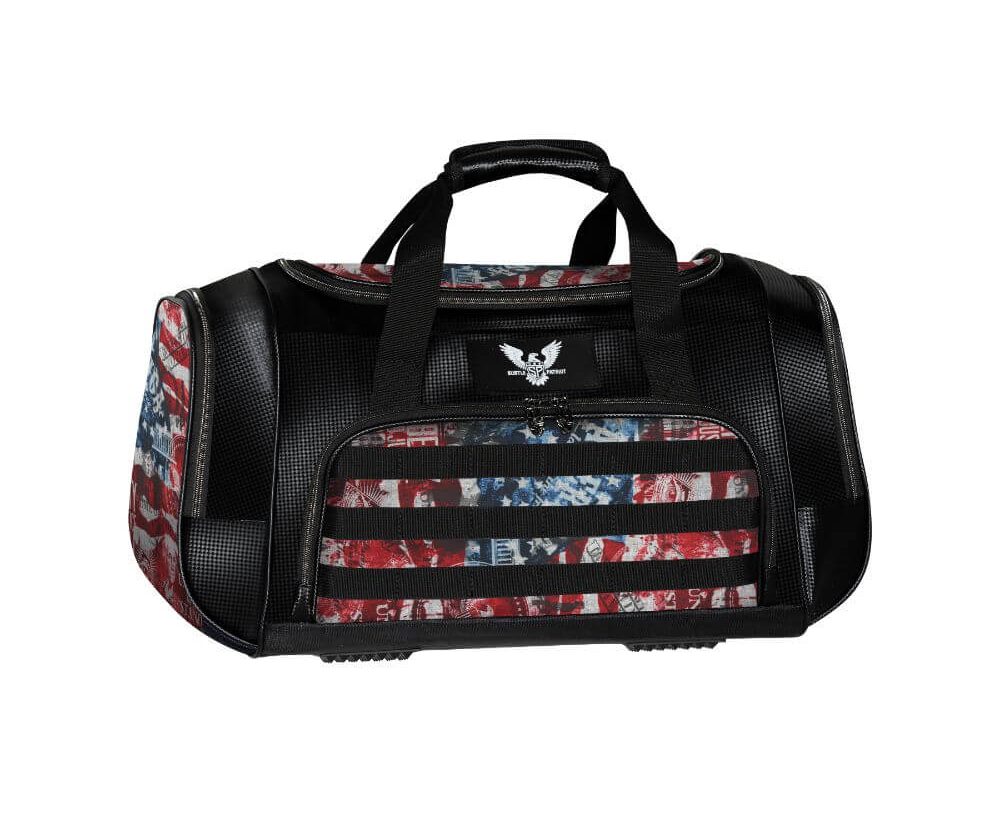 Dimensions are 22x10x10
Features 4 anti-slip footpads for bottom protection
With a detachable shoulder strap
Rings, clips and hardware made of antique silver
1-year Standard Warranty
See Luggage
Patriot Hybrid Duffel
Subtle Patriot On Sale: Best Discounts
back to menu ↑
The Lady Liberty Hybrid 22″ Cabin Luggage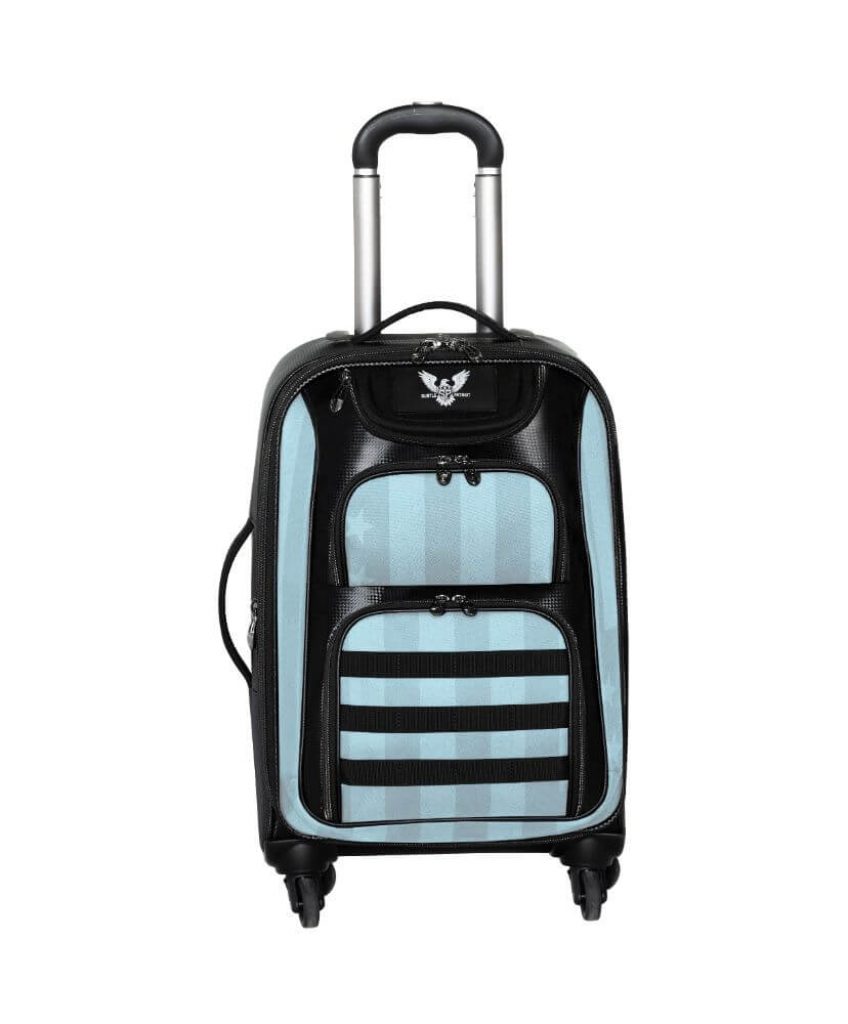 With a hard shell, protective electronics pocket
Features an expandable zipper for some extra space
Rivets, zippers and pullers made of custom antique silver
360º wheels with hybrid dual use rolling system
1-year Standard Warranty
back to menu ↑
Patriot Man Kit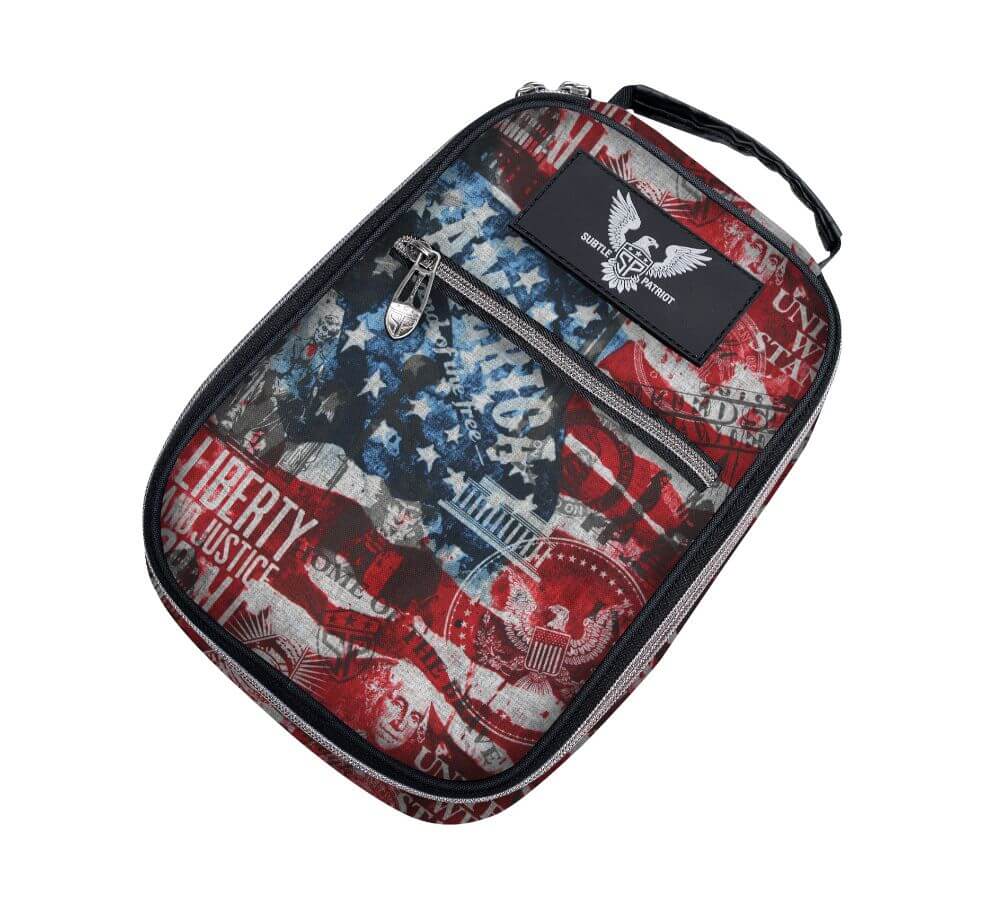 Internal mesh storage pocket with moisture protective coating
Features an antique silver hanging hook
With an external front storage pocket
Easy-to-grab top handle for an easy carrying
With 4 internal security sleeves of quick access
back to menu ↑
Carry-All Black Tote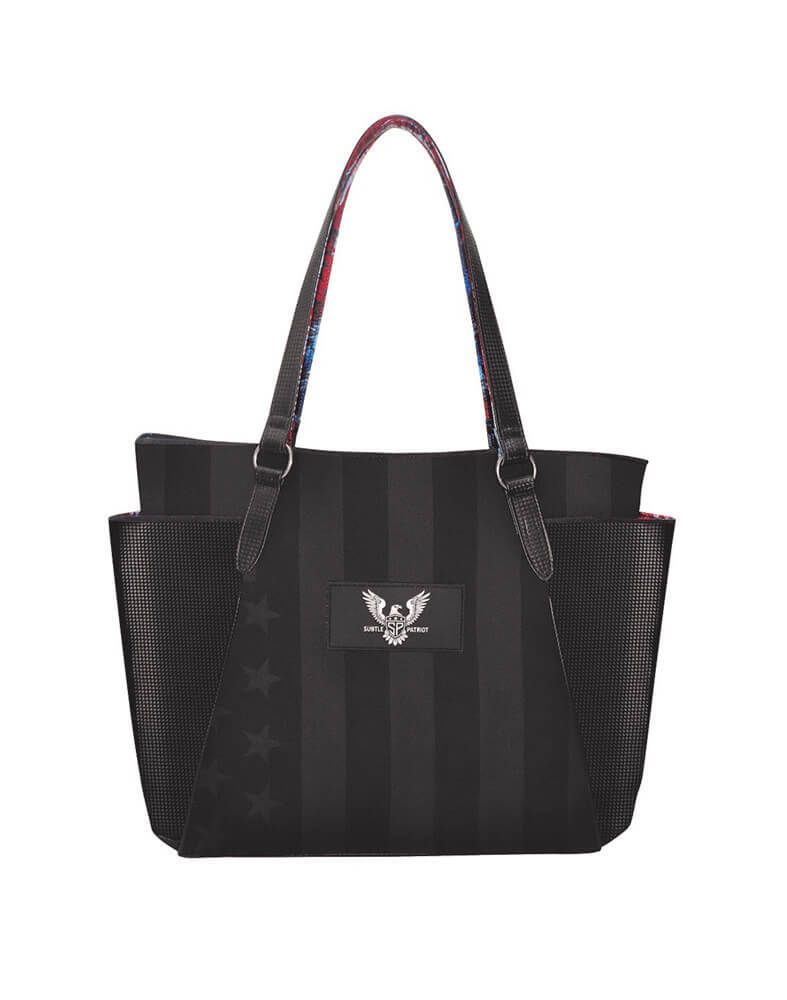 Features a padded laptop pocket
Multiple zippered security compartments
Protective bottom feet to avoid damages
Padded straps for side or shoulder carry
1-year Standard Warranty
See Luggage
Patriot Hybrid Duffel
Subtle Patriot On Sale: Best Discounts
back to menu ↑
Patriot Hybrid Backpack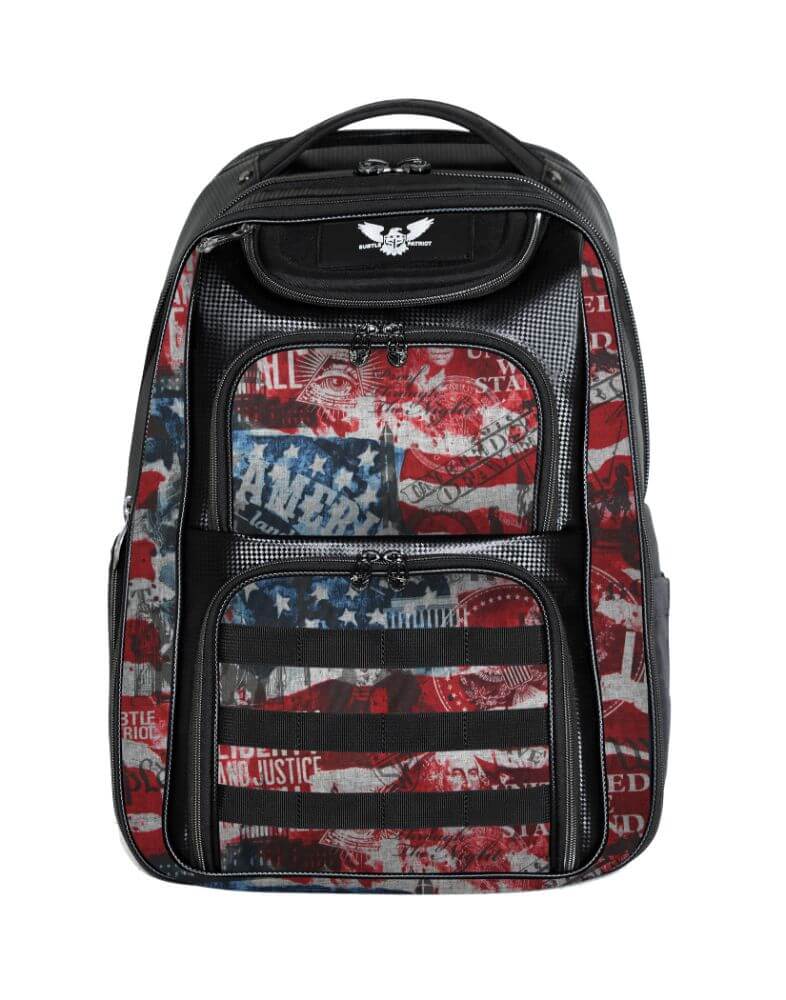 Expandable main storage pocket for extra space
Protective laptop compartment with bounce protection
Padded comfort shoulder straps with adjustable fit
Tablet sleeve and plush lined sunglass and readers pocket
1-year standard warranty
back to menu ↑
Covert Golf Cart Bag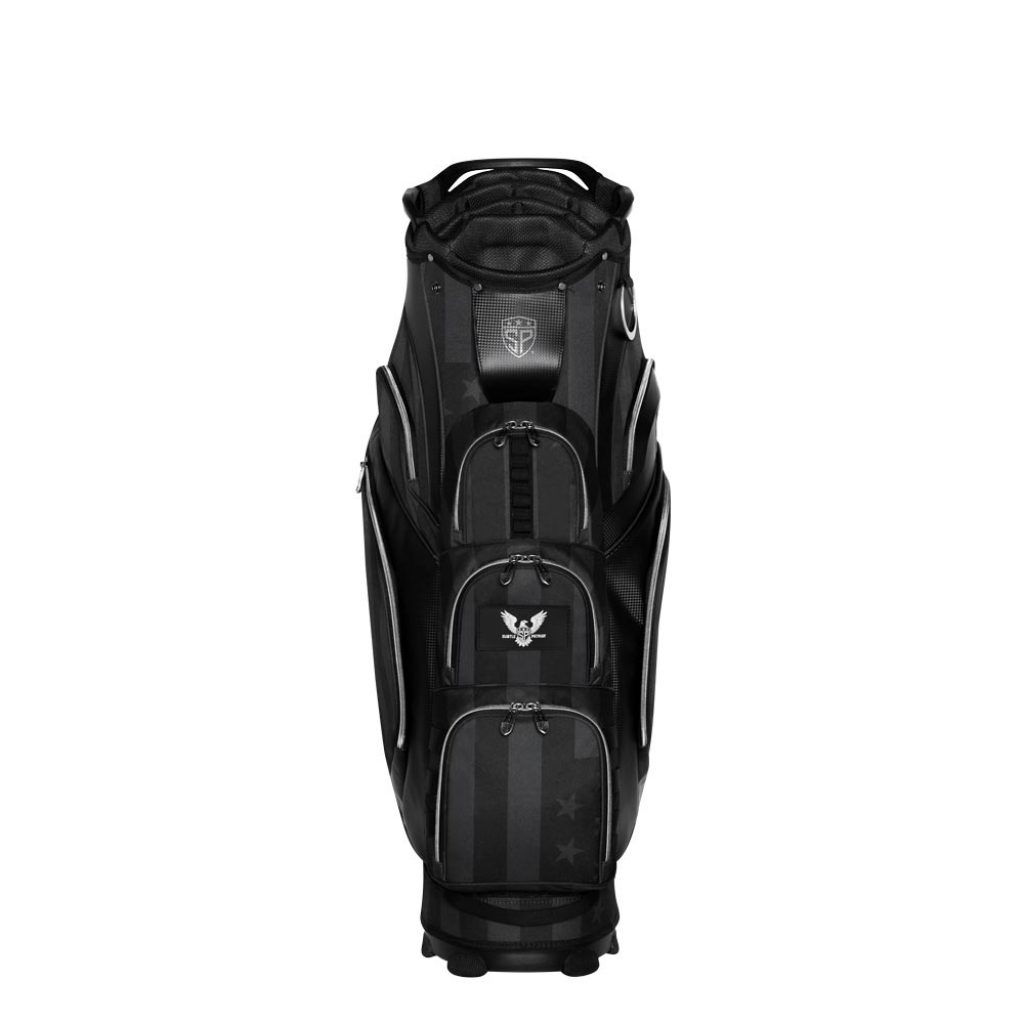 With 7 zippered pockets for all your belongings
Features rubberized stabilizing feet for anti-slip and balance
Single rear shoulder strap with containment sleeve
Snap on rain cover and umbrella security system
1-year standard warranty
back to menu ↑
Patriot Golf Bag Travel Cover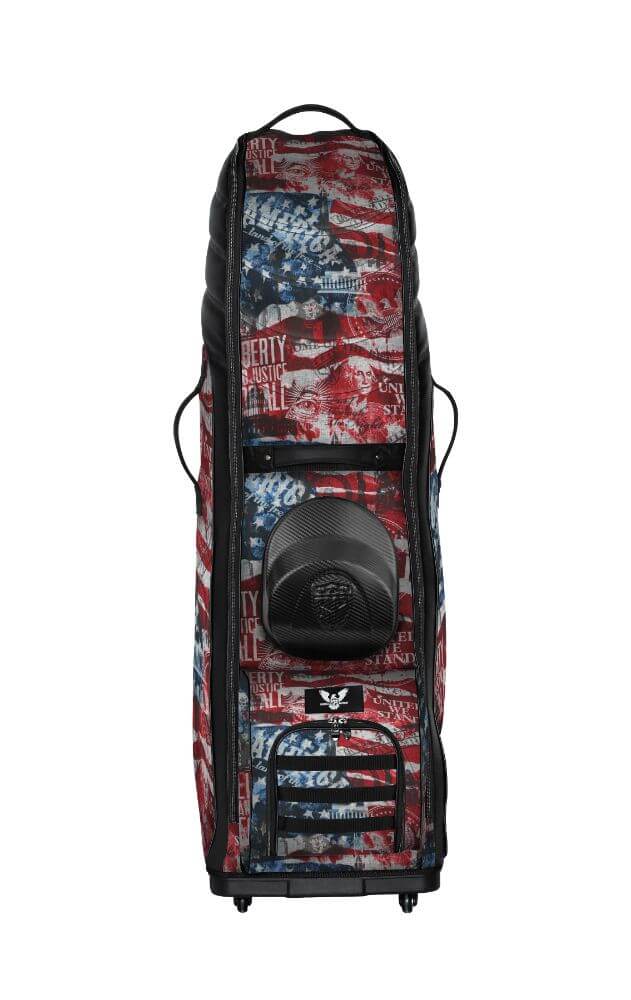 6-wheel stand up or pull behind, hybrid rolling system
Features 5 strategically designed grab handles
Rivets, zippers and pullers made of custom antique silver
Collapses down to approximately half-size for storage
1-year standard warranty