The Best Anti-Theft Backpacks and Slide Bags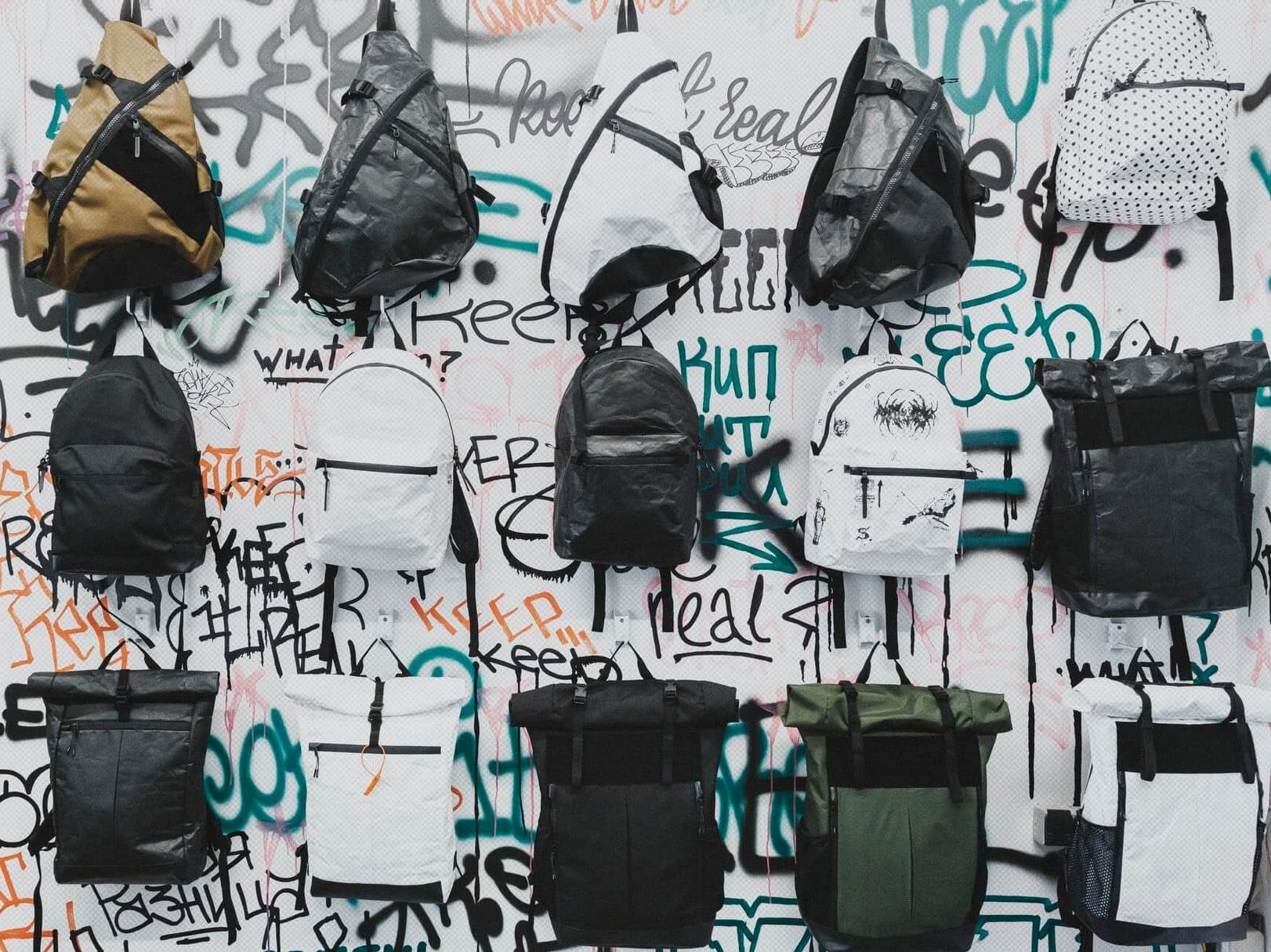 When it comes to travel or commute only with essential things, a backpack can give you the comfort and easiness you need. The good thing about backpacks is that they allow you to have your important belongings close to you, while keeping your hands free.
However, since they are supposed to be carried on your back, it is impossible to have your backpack always under your supervision. That is why more and more people look for a bag that features anti-theft elements to travel safely wherever they go.
Some of the features of these anti-theft backpacks are:
hidden zippers
TSA locks
RFID pockets
slash-resistant fabric
But we should not forget about comfort when it comes to choosing a backpack, since we expect to carry our important and heavy belongings with us. That is why we should consider other important features, such as resistant and breathable fabrics or padded stripes that help relieve the weight on our shoulders.
We have searched for the best backpacks that can offer both comfort and some peace of mind. The result is this list we want to share with you.
Tzowla Anti-Theft Laptop Backpack
Tzowla is a brand that produces backpacks for men and women who need to carry their laptop anywhere.
This example of our list is made with a water resistant, high-quality sturdy polyester, available in different colors. The main compartment for the laptop has a TSA password lock for extra security. There are also a front hidden zipper pocket and another anti-theft one placed on the back for those personal, more valuable items.
Other important features are the USB port with a built-in cable and the headphones port placed on one of the sides.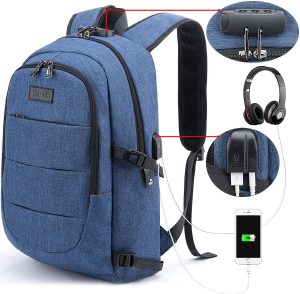 Kopack Waterproof Anti-Theft Laptop Backpack
There is another interesting anti-theft backpack offered by Kopack with a urban design for business people.
This backpack is made with anti-scratch, water-resistant fabric. Its built-in rain cover will protect all your belongings, no matter the weather. Your laptop will be perfectly safe thanks to the shock proof cushion inside its compartment with a full hidden zipper on the back, not visible for thiefs.
The exterior also counts with a reflective stripe and a side hidden pocket, plus a USB port to charge your mobile phone on the way. The base has an anti-slip bottom design.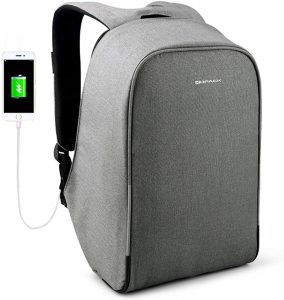 Shrradoo Waterproof Anti Theft Backpack
The Shrraddo backpack, available in several different colors is made of resistant nylon fabric, with a 3D airflow system that helps dissipating the heat on your back. The internal shockproof belt will also fasten your laptop, keeping it fixed and preventing bumps.
It also comes with an external USB port to charge your electronic devices on the way, and organizing features such as a key hook and pen pockets for smaller items.
Secure the backpack to your carry-on luggage handle while traveling thanks to the strap on its back and keep your things at hand when you need them.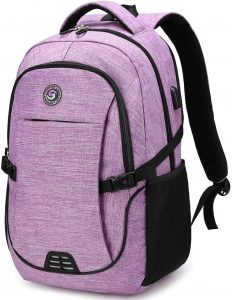 Ozuko Anti-Theft Sling Bag
If you are looking for a smaller and even more portable backpack, here you have the Ozuko Sling bag made of lightweight high-density 100% Oxford fabric, resistant against water and wear.
There is a hidden pocket on back, as well as an inner patch pocket and even a shoulder strap one for your cards. Another very handy feature is the USB port design, with its own built-in USB charging cable.
You will find it in different colors, such as black, navy blue, red, army green or gray. Choose the one that suits you better!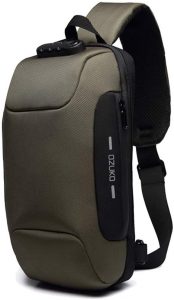 XD Design Elle Protective Backpack with SOS Alarm
XD Design offers a broad collection of modern and urban travel gear, with anti-theft characteristics such as hidden zippers and pockets or a cut-resistant material. Among them, we have found this very interesting option: the Elle Protective backpack. It will not only protect your important belongings, but also you.
Provided with a button that triggers a loud alarm in case you need it, and a second one that will silently notify the person you choose through a mobile app, this backpack will help you feel safe wherever you go: a feeling that we thought money could not buy.
Find more about this bag in our XD Design review.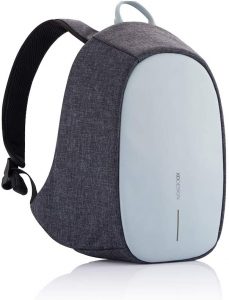 Mark Ryden Waterproof Backpack with TSA lock
The Mark Ryden brand is specialized on anti-theft bags, duffels, or sling bags.
This model includes a TSA password lock and a double-layer zipper. The material used on its production is waterproof oxford that provides a comfortable air ventilation on its padded stripes. Lastly, with the 180º opening of the main compartment and the USB port for charging electronic devices, we can clearly see that the company has also taken into account comfort and usability.
The company also offers a 6-month warranty in all its products and you will have 30 days to try your backpack: if you don't like it, you get your money back.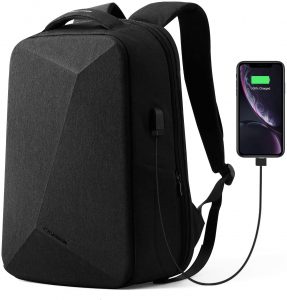 Schkleier Large Crossbody Sling Bag
Another sling bag in our list for those who need something even lighter.
Schkleier has design a collection of bags that embrace simplicity, where you will find all the features you need. A reflective logo to walk safer at night, breathable mesh with 3D airflow design for an extra comfort, waterproof and scratch resistant material, hidden pockets on sides, back and stripe, and a TSA password lock so only you can have access to your belongings.
This model is available in orange like in the image, but you will find it also in grey, blue or black.