What are the regulations for carry-on baggage?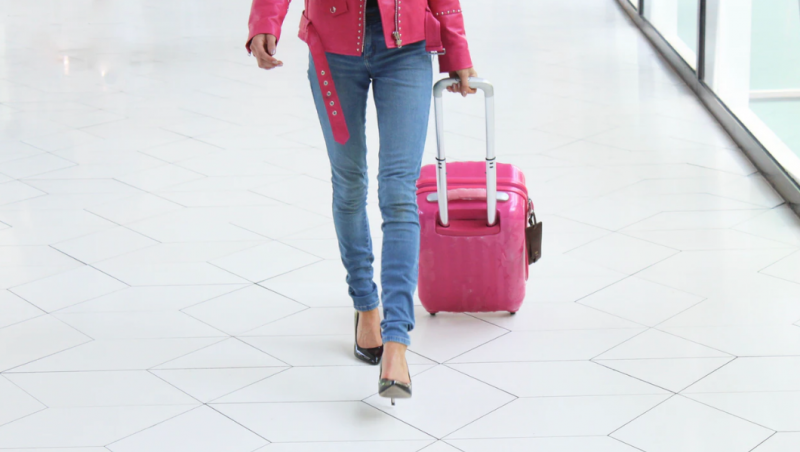 When it comes to travel by plane, you need to know about current regulations for carry-on baggage.
Here we will tell you all about what is permitted inside the cabin, so you can easily travel with your valuables at hand.
Are there size and weight regulations for carry-on bags?
45 linear inches (115 cms) is the general rule for USA airlines, taking into account length, width and depth of your bag or suitcase, including wheels. However, our advice is to always check before this information with the airline you are flying with, since measures are subject to each airline in the end.
Regarding weight regulations for carry-on baggage, you should also check the airline's web in advance as there may be large variations: some companies may not apply weight limits, while some others are quite restrictive.
In our carry-on luggage, we generally bring our most important belongings. If you do not want to be separated from them due to weight restrictions, we recommend to use a luggage scale.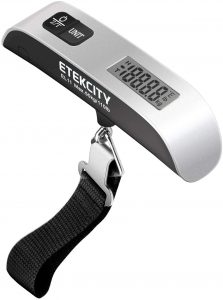 Can I bring food on a plane?
When it comes to flights inside the United States, there will be no problem with carrying food in your luggage, as long as it is solid and can be removed for examination. To save time and make this inspection easier, the best option is to fit this food into airtight plastic bags.
Baby food is always permitted in small amounts. Both baby formula and breast milk must be taken out of your bag so they can be checked and screened by security agents at the airport. You can use plastic jars to store baby food easily, saving space in your bag.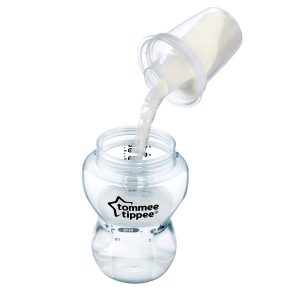 If you are travelling outside the United States or to the mainland from Puerto Rico, the Virgin Islands or Hawaii, have in mind that you may not be allowed to bring fresh fruit and vegetables to avoid pests. Check this information before flying to avoid incidents at the airport.
What liquids can I carry on my hand luggage?
As for liquids, there is a basic rule: liquid containers of more than 3.4 ounces (100 ml) cannot be carried in your hand bag. Those must go in your checked bag.
You can take smaller containers of 3 ounces or less into the plane's cabin, as long as they are fitted in a transparent, sealed bag for inspection. The TSA has a 3-1-1 rule for this:
containers must be 3 ounce or smaller
plastic bag must be 1 quart-size
per traveler, only 1 bag is allowed
If you have doubts regarding to what is considered liquid and what not, here is a short list of what toiletries can be carried on in recipients of 3 ounces or less:
Toothpaste
Shampoo
Hair styling gel
Deodorant (both spray and Roll-on)
Shaving foam
Lotion
Liquid make-up
If the containers you have for these products are larger, you can always use refillable recipients of this size.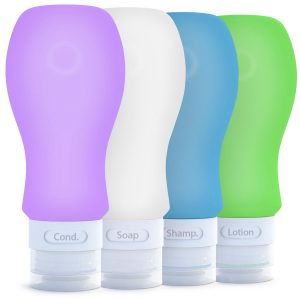 Remember to fit these containers into a transparent plastic bag. Security agents at the airport need to check them.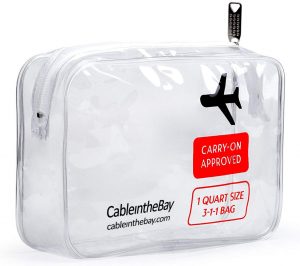 About electronic devices
As valuable objects, electronic devices will generally be at hand in our carry-on luggage. You need to know about the use of these devices while flying.
Cell phones
Though we all travel with our cell phone, it is not permitted to use it with internet or voice calls during flights. You can put it however in airplane mode and enjoy downloaded games and apps that do not require internet.
Laptops
There is no problem with using laptops, as long as they do not cause interference with plane's navigation systems. You can bring a laptop to read, watch a downloaded movie, or to do other kind of offline stuff. Just remember to remove lithium batteries when
Medical devices
You can take electronic medical devices with you, but some may require a previous notification and check by security officers. For instance, if you have diabetes, you can bring your insulin supplies or pump, but these devices must be identified.
Are there limitations for medicines?
The same way as with medical devices, you can bring your medicines to the plane for sure.  Security officers however must inspect liquid medications, so you must let them know if you carry any.
Regarding pills, they are totally allowed. It is a good idea to store them in a pill container to have them at hand and avoid mistakes.