The 10 best items for a road trip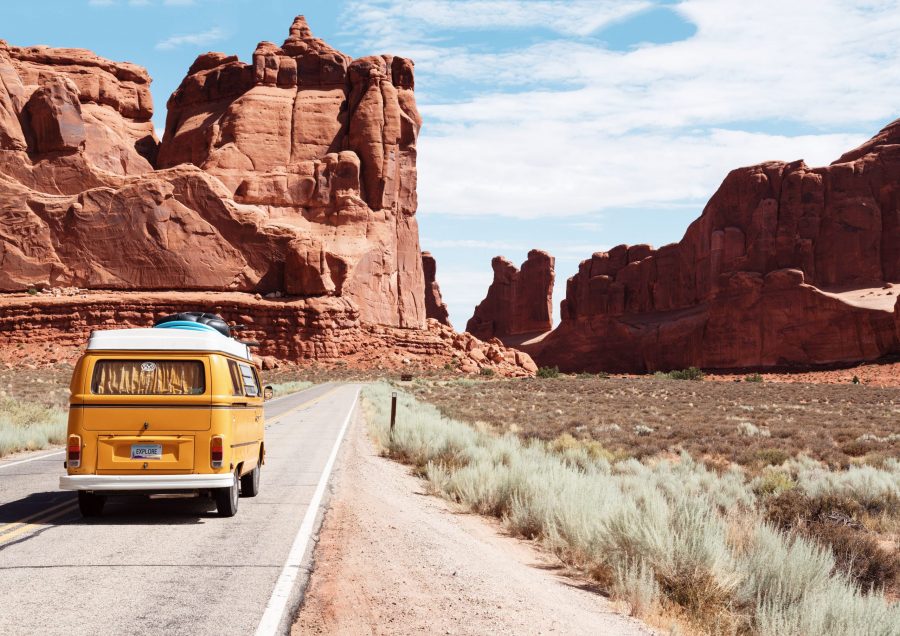 Road trips are perfect for those who want to explore new places at their own pace, and who love to drive!
If that is your case, there is no need to remind you that you must have your driving license or your insurance policy in your car wherever you go… But there are other things that you may not think about and that will be very helpful.
That is why we want to show you a list of the best items that will make your road trip more comfortable. Here we go!
1. A handsfree car charger
If you are going to drive for hours you must expect some phone calls. A handsfree is essential to answer them without stopping your car. Moreover, if it also counts with a double USB charger and allows you to listen to your favorite music from an external flash disk or memory card, it will be the perfect item to make the most of your trip.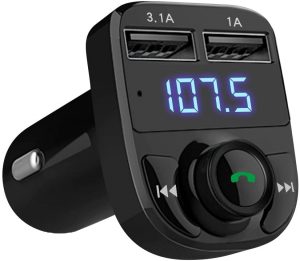 2. A portable fridge
Plug it into your cigarette lighter and keep your drinks cool (or warm!). This mini portable fridge has a 4L capacity to store snacks, drinks, or food at the right temperature while you drive. You and your riders will have what they need when they want it.
Besides, as it also comes with an AC/DC adapter, you can use it at home and have a refreshment next to your coach or on your desk while working.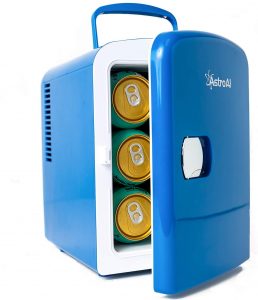 3. A phone holder
You will definitely need your phone during your road trip, specially to use it as a GPS. That is why you'll need a holder suitable for any phone size (or a GPS instead). Choose the type of mount your prefer: dash, vent, or CD.
This way you will always keep an eye on the road, even while checking your destination.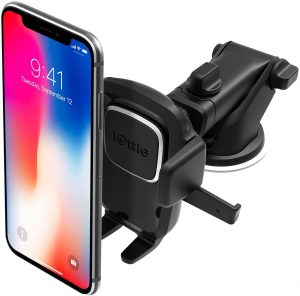 4. A digital tire pressure gauge
After several miles on the road, you may need to check your tire pressure. A digital gauge can help you drive safe and extend your tires life while giving you some piece of mind to go ahead with your road trip.
Accurate and easy to use, with a tool like this one you can check your pressure even at night or in the dark, as it is provided with a blue light and a LCD display.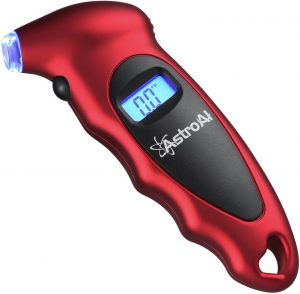 5. A waterproof trash can
Bear in mind that, after long hours of driving, you will feel like having a snack or a drink on the road, without needing to stop your car. So, you better try to keep it clean for as long as possible.
Believe it or not, you will need a leak-proof trash can for that stays in its place for that. We have found one, perfect and sturdy for any road trip or everyday use: a velcro in its bottom will keep it fixed to its place and the small opening is perfect for cans and small bottles.
The only problem we have found? We wish it would also emptied itself…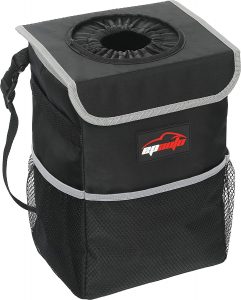 6. Seat Belt Pillow
When it is not your turn driving, you better have a rest… or even a nap! An inflatable pillow like this one will help.  Tie it to your seat using your seat belt, or to yourself, like if it was a messenger bag. It will help you relieve the neck pressure and to relax.
Use it also in bus and train trips: it will be very easy to inflate and deflate. Roll it up when you do not need it and it will occupy very little space.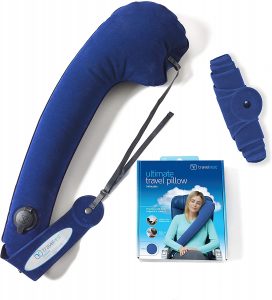 7. Rooftop Cargo Carrier Bag
For that extra luggage you may need on your road trip, a cargo bag will save you some space inside your car. This way you will travel more comfortably by carrying your belongings on the car's roof.
Our advice is that you make sure the cargo bag is waterproof and resistant against rain and wind, so your things won't be damaged. This one by Amazon Basics will solve the problem: you can easily fix it to the car's roof rack with its straps and keep your belongings safe no matter the distance or the weather.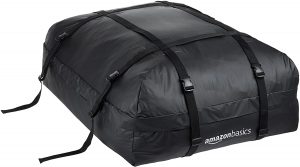 8. USA and Canada Guide
If your road trip is going to take place in the USA, and even if you know exactly were you want to go, it's always good to find some new inspiration.
This affordable guide from the National Geographic can help you find interesting places to go in each state. You will have access to useful information and colorful pictures, plus to a section dedicated to Canadian provinces.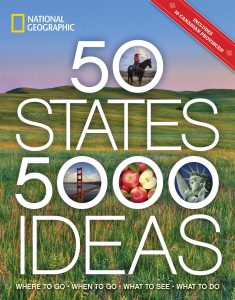 9. Lumbar Pillow
If you are going to drive for long time, you know that your body will suffer after being for hours in the same seat.
A lumbar pillow will help you keeping a correct position, so your back won't ruin your holidays. We have found this by Samsonite that you can also use in your office chair or any seat where you may need back support. Besides the foam material, it has a gel core that keep your back cool, alleviating the pressure on this area.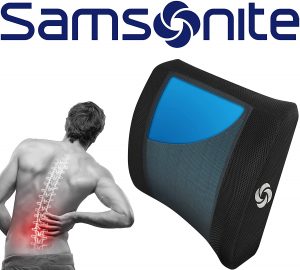 10. Outdoor Blanket
Everybody has a blanket in their car, right? It is essential for those short getaways by car, to have a quiet picnic, a nap outside, to go to the beach, or to simply stretch out your legs after a long drive.
We recommend you to have one that, besides comfy, is also waterproof and resistant, so it can be suitable for all surfaces. If you go camping, it will work as a carpet for your tent.
Check this extra large one we have found at a very affordable price.