College Ultimate Packing List: Essentials in 2020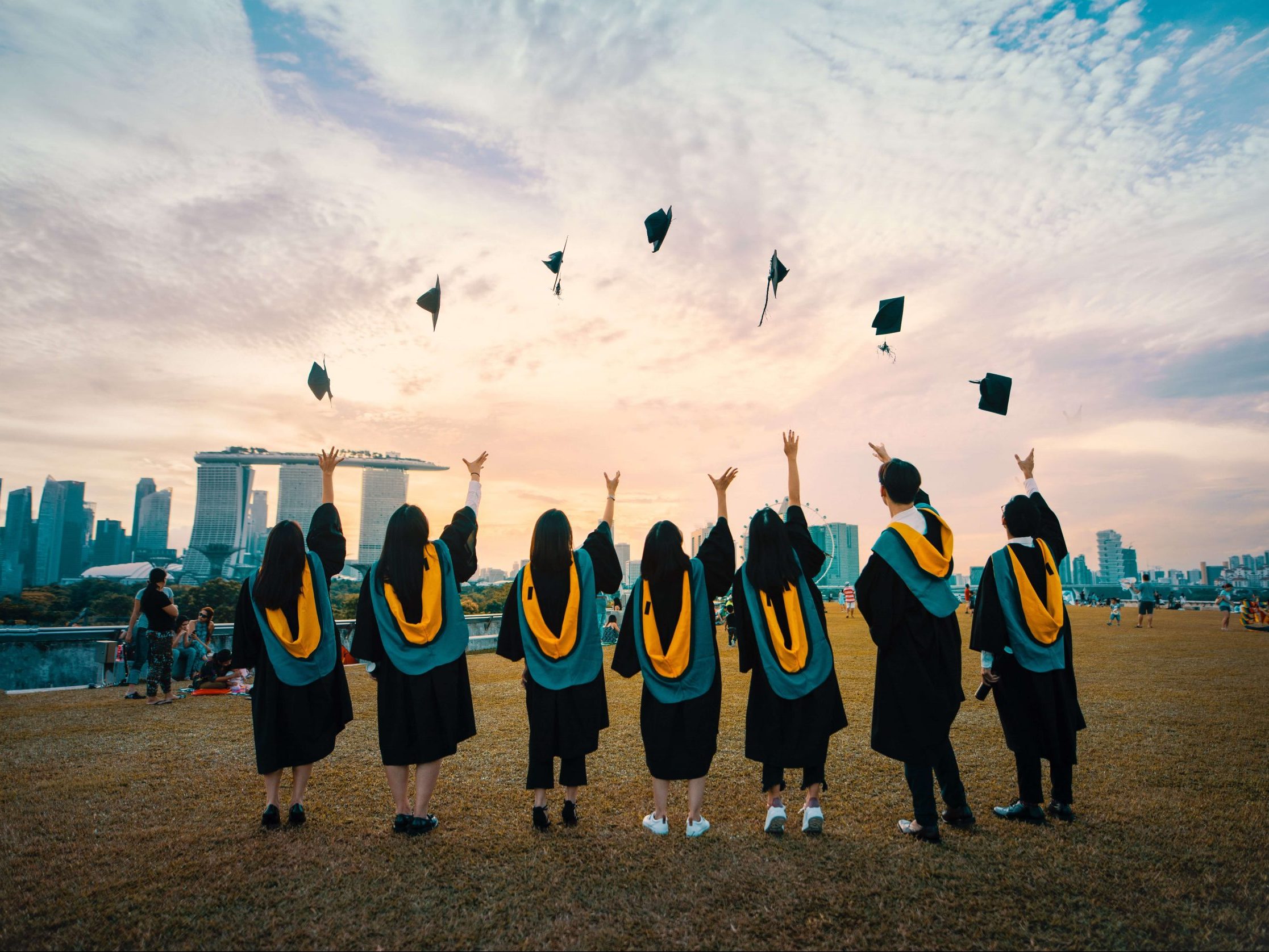 There are some college essentials that you may not have thought of and that can help you survive, no matter if you are a freshman or a senior student.
From organizers to icebreaker games, here is our list of accessories and gadgets that you should bring to college on this 2020.
1.A small desk lamp
Whether you have a roommate to bother or not, you will need an extra small lamp for your table. We have found the best option: a touch-responsive LED lamp that offers 5 different color modes and 7 levels of brightness, without harming your eyes. It comes in different colors and has a perfect adjustable design: both base and head can tilt and swivel for when you need the perfect angle of light to read, study…or to do your nails!
Besides, it also features a built-in USB charging port, so you can keep your smartphone at hand and charge it, leaving a plug free.

2.A pair of cool headphones
Some people use music to concentrate, some need absolute silence. Well, you can have both with a good pair of headphones like this one, as it features a noise cancellation technology for lower frequency sounds that will help you mute the world.
This model comes in different cool colors (green, red, black, blue, purple, white…) and offers more than 30 hours of playtime without wires, thanks to its Bluetooth and NFC connections. It is a must not only for college, but for travel, work, or playing your favorite musical instrument.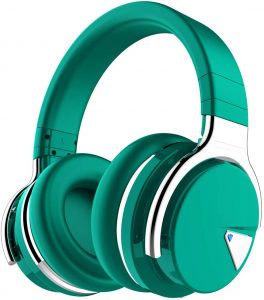 3.A space-saving desk organizer
If you want to take the most of your desk, you need an organizer to keep your things visible and at hand, and save some space for your laptop or books.
This model is made of wear resistant, eco-friendly natural wood. It comes divided into two parts that you must assemble with an easy installation, according to your needs and space available. You can choose among a black, white, or natural wood finish: find out which one is the most suitable for your table and keep your belongings elegantly organized.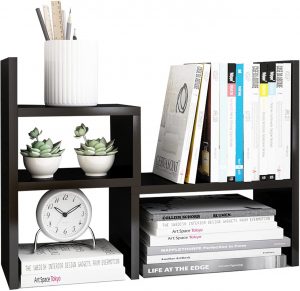 4.A tumbler for the early morning coffee
In winter or spring, is always a good idea to keep a drink at hand for those long hours of study. And a tumbler is always useful, no matter the season.
Both for hot or cold drinks, this one is made of 18/8 stainless steel that can hold ice for up to 24 hours and your hot coffee for up to 6, thanks to its double wall vacuum insolation. The outside part will always stay dry, so you can have it next to your papers and books.
Besides, it has a splash proof lid with flip-top closure that will resist spills while being straw friendly. It is available in different colors as well!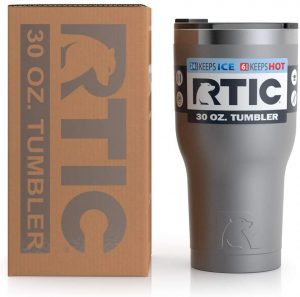 5.Some food containers for the microwave
If you want to eat healthy and stop missing your mum's meals, you better get some food containers.
We have as an example this collection of containers of different sizes, all made of borosilicate: a resistant glass suitable for freezers, ovens, microwaves, and dishwashers. A perfect alternative to plastic containers, as these are eco-friendly and free of chemicals that may affect the taste of food.
A very important feature of these containers is that they are 100% leak-proof, so you can carry your food savely from home in your luggage or backpack.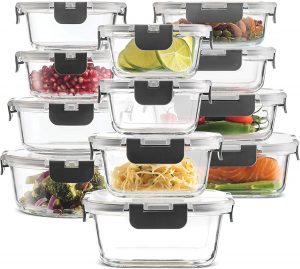 6.A shower tote for toiletries
Let's be honest: nobody wants to share their toothbrush, razors, combs or soap. That is why nobody leaves these things on communal showers and public toilets.
A shower tote like this one will help you keep your troiletries organized and visible, thanks to its nylon mesh pockets. And, what is more important: it will help you keep them private, for your personal use only. Take it to college, the gym or on a trip and keep things dry and at hand when you need them.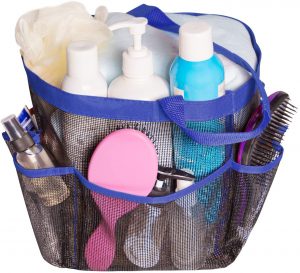 7.A laundry bag for your dirty clothes
A good way to keep your dirty clothes packed and out of the way is a laundry bag like this one, with a capacity of 44lbs.
Hang it on a wall, or behind your door and collect your used clothes so you do not forget any when it's time to do the laundry. It is provided with shoulder straps and a mesh pockets for your detergent and softener, so you can easily carry everything to the laundromat.
And, of course, you can use it as an ordinary backpack if you go on a camping trip or hiking a mountain.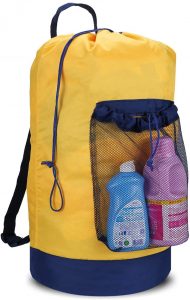 8.A small iron to look sharp
We know you won't take a lot of time ironing your clothes while in college, but a small and portable iron like this one can be of help, at least for your nights out.
The handle is rotatable 180º so you can apply steam on your clothes both horizontally or vertically. Take it with you in your luggage wherever you go and forget about wrinkles on your clothes.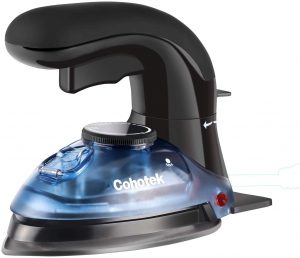 9.A laptop lock for some peace of mind
Since you will probably take your laptop everywhere, you may feel unsure to leave it unsupervised while having a coffee or a light snack.
A lock may give you some peace of mind. Like this easy to install universal security cable made of strong steel, with two lock keys. You just need to plug it and its T-bar mechanism will do everything.
An 18-months warranty against any manufacturing defect is also included.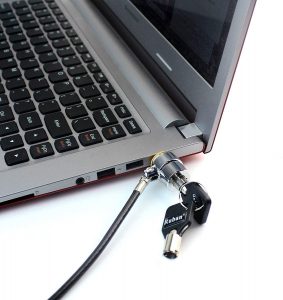 10.A game to have some fun
Of course, at college you need to have some fun. A good way of doing this and have some laughs with your friends is this game with more than 100 dynamic cards: simply draw one, follow its rules…and drink!
Remember you must be +21 if you want to play with alcohol, and do not forget to always drink responsibly!