Traveling with Kids: 7 Gadgets for an Easy Trip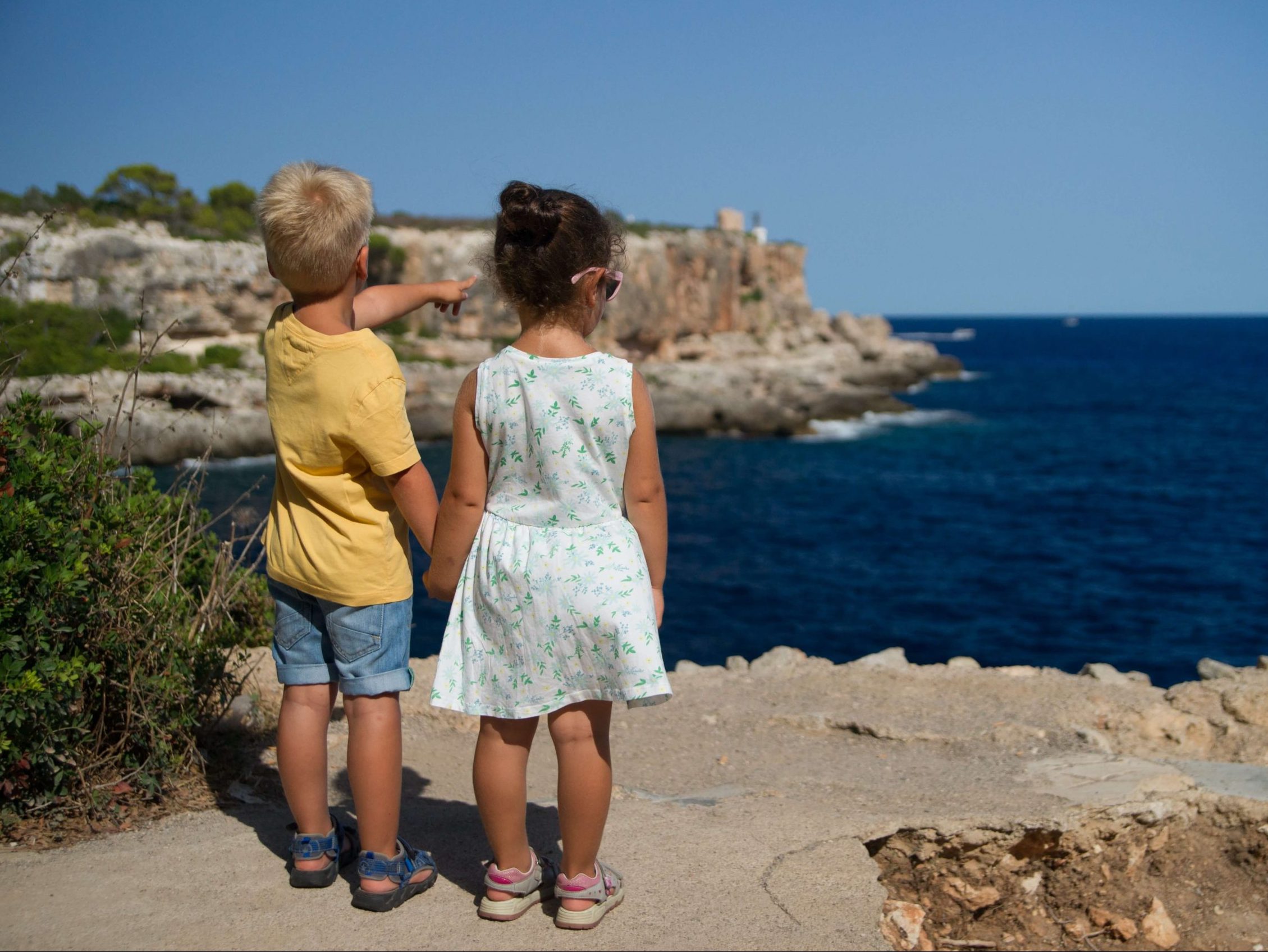 Organizing a family trip is always a good idea, but traveling with kids can be a challenge sometimes: children do not understand why they need to spend long hours on the road or in a plane, so you better have something for them to be entertained meanwhile…
Luckily, there are some gadgets that will be perfect for any family trip, and we have made a list of the best ones. Not only these are affordable options for everybody but they will also make any trip easier, keeping them busy while giving you some rest.
Check our list and find the most suitable for your little (but lovely) monsters.
1.A Fire Tablet with a whole year of audiovisual content
A tablet with some audiovisual content is probably the most used gadget when it comes to keep children entertained. Especially on a long trip.
Available in different colors, the Fire 7 is a tablet designed for kids, made with resistant material to last long. Besides, it includes a 2-year worry-free guarantee: in case it breaks, they will  replace it for free.
And in case this was not enough, you will have included with your purchase a whole year of Amazon Kids+ with access to thousands of apps, books, videos, and much more audiovisual content in English and Spanish. This way you don't have to worry about the type of content your kids are watching even when they are not under your supervision.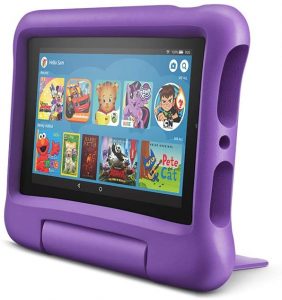 2.CozyPhones so they can relax (and fall asleep easily)
For sure you need a pair of headphones for your kid, specially to survive long flights and hours on the road. So we have found a perfect option for them: wireless CozyPhones, compatible with smartphones, tablets, and many more devices.
Choose among different designs (Batman, Paw Patrol, Sesame Street…). Your kids will be entertained and comfy (and, between us, they may make them fall asleep for a while giving you some rest, so why not?)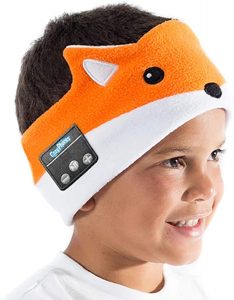 3.A cute digital camera for a future Pulitzer prize
A camera for your kid can be a very interesting gadget for the holidays. We have found one with a pretty decent 5 MP resolution and a 1080P HD screen, that can take pictures for about 3 hours, thanks to its rechargeable batteries. Besides, it will improve their creativity, as they can choose among seven different scenes and five types of frames for the pictures taken.
Made with non-toxic, eco-friendly materials, it is available in pink and blue and has the perfect size for small hands.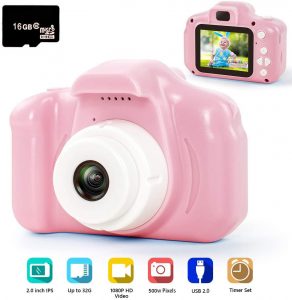 4.A resistant suitcase they can carry by themselves
Giving your kid their own suitcase will not only relieve you of some weight, but it will make them learn to be responsible of their own belongings. So, a nice piece of luggage designed for the little ones can make they happily agree with this task.
Trunki has a broad collection of hardcases, backpacks, and other accessories for kids that will definitely make your trip easier, while giving your kids the autonomy they need. If you want a complete list of their best products Here you can choose among their best products.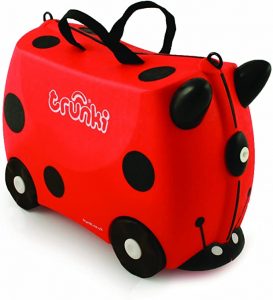 5.Packing cubes to help them pack everything they want
If you want to go further and teach your kids how to pack all their things, this collection of packing cubes can be a perfect complement to their Trunki suitcase.
Besides the extra-cute dinosaur pattern, these cubes have a smooth double zipper system to save as much space as possible (no vacuum needed). The material used is also suitable for children: high-density, water-resistant, and ultralight nylon fabric. All of this with a lifetime warranty.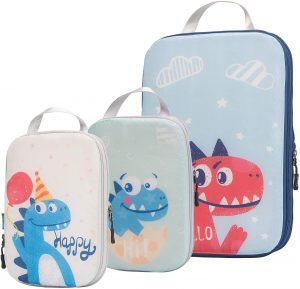 6.Colorful hand sanitizers to keep coronavirus away
Becoming used to wash our hands constantly has been difficult for adult people during the COVID-19 pandemic, but to teach our children this new habit can be definitely a nightmare. How can we encourage our children to keep always their hands clean?
Well, it can help to have a cute hand sanitizer always near. These colorful silicone holders with a bottle included can be attached as a keychain it to their school bag, coat, or suitcase. They can be refilled easily with the funnel provided, so you can be sure your kid will always have their hands clean.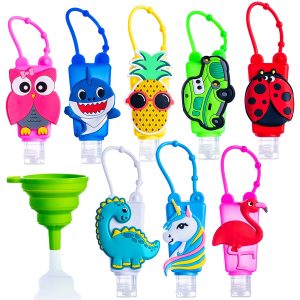 7.A coloring pad to paint and feed their creativity
Sometimes, something as simple as painting can be the preferred option for children (and adults) to have some fun. No doubt this is a very educational activity you can enjoy almost anywhere.
A recyclable alternative to coloring paper placemats is this pack of high-quality polymer pats. Each one includes 4 different mats and 10 erasable markers thast can be easily clean with a damp cloth. Of course, materials used are BPA free and non-toxic for children: they can entertain themselves even while having their favorite meal.
And if this was not enough, with your purchase Merka will invest a percentage to give marginalized students a chance to get a proper education.