10 Best Travel Gifts for Her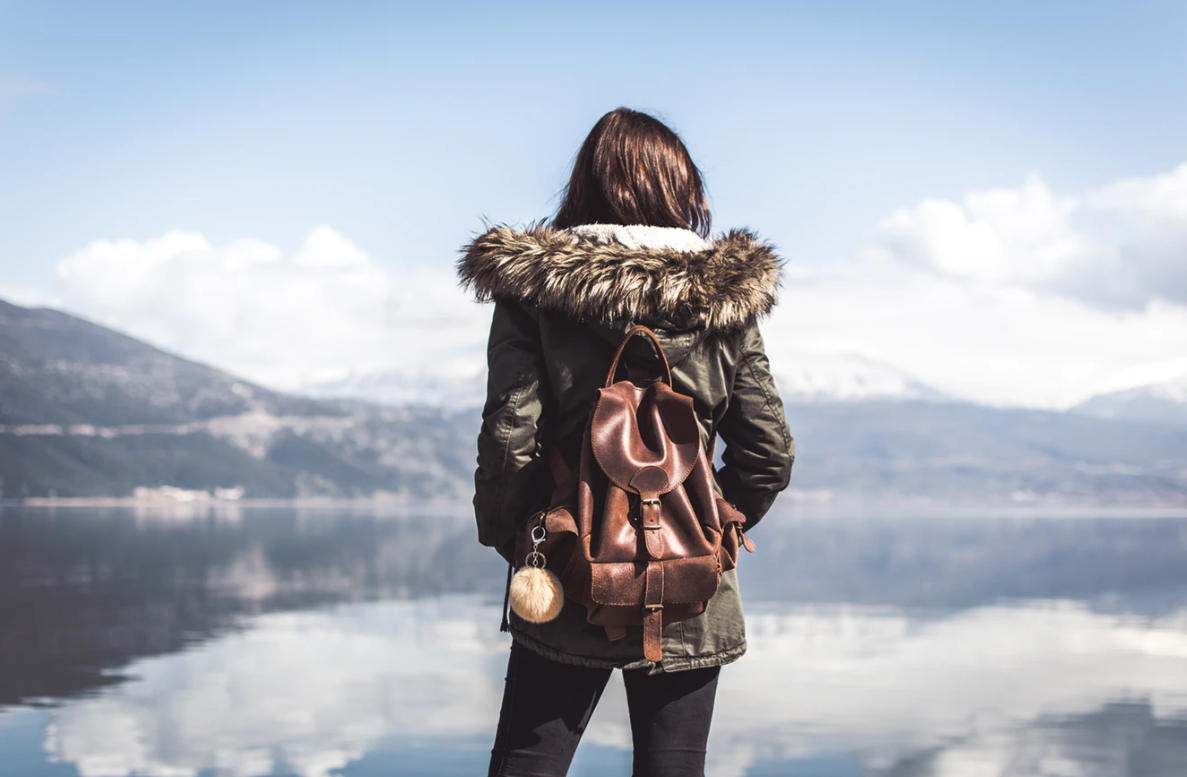 So, you want to surprise a woman who loves to travel? No doubt she will be very pleased to count on useful travel gifts for her trips, but you know it won't be an easy task! Specially if you do not love traveling as much as she does.
No worries: here we are to help you out with the best travel gift ideas for her!
1. A jewelry organizer to shine wherever she goes
We all love to travel with some luxury items, but small pieces of jewelry can be tangled or lost (besides damaged!) in our luggage. Available in different sizes and patterns, this jewelry organizer protects your necklaces, rings, earrings and watches thanks to its zippered pockets, buckled straps and panels.
Made with soft fabric (polyester and quilted cotton), this foldable case is a practical and useful travel gift for those who always bring their jewelry everywhere.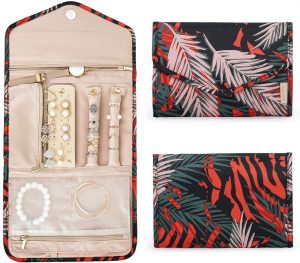 2. A travel hair dryer to keep hair in style
With a folding handle and a 5 foot power cord, this compact and lightweight hair dryer can be easily packed in any suitcase. Its 1600 Watt make it a powerful blowdryer, with 2 different speeds and heats so you can use it worldwide, no matter the voltage: low speed for delicate and thin hair, or high speed for thick hair.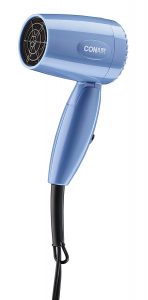 3. A Kindle e-reader to enjoy long journeys
Nothing better than an e-reader for long, tedious trips where there is no internet available. That is why this is one of the best travel gifts: the thinnest version of Kindle, to have all your favorite books in a small amount of space. Besides, it is waterproof, so it can be used near the sea, at the pool… Under the rain, maybe?
With adjustable texts and light and a 6" screen, it is made to read anywhere, day or night. Choose between 8 GB or 32 GB of storage and let your favorite person enjoy long hours of non-stop reading.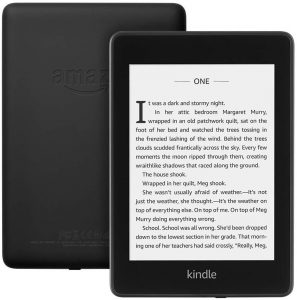 4. A portable battery charger to be powered no matter the place
For e-readers, cell-phones, iPads and many electronic devices, a portable battery charger is something essential in any trip. This one specifically offers a high-speed charge in its more than 92 hours of duration. It can be easily carried in any pocket and charges two different devices at a time, and it is available in different colors.
A charger is a perfect gift for people who love to travel, but being in touch with their beloved ones at the same time. Do not hesitate: a battery charger will always be a successful gift.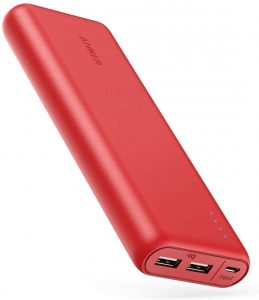 5. A universal plug adapter to charge batteries worldwide
Wherever we go, we all want to be able to use our electronic devices. But when you travel worldwide, you know that wall plugs are different: USA or Canada, Europe, the UK or Australia and New Zealand… A plug adapter is a perfect travel gift for those who fly around the world. Our choice brings access not only to all plugs in more than 150 countries, but also the chance to charge 4 devices at the same time, thanks to its 4 USB ports.
A perfect time-saver to recharge batteries at night and get ready for another day of adventure!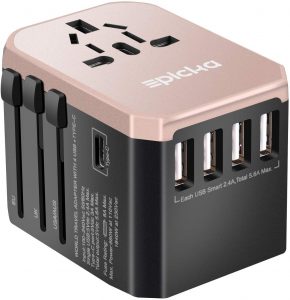 6. A toiletry travel bag to have always the best look
Both for checked and carry-on luggage, a toiletry bag is a must in any suitcase. A good, frequent traveler will love to have all their toiletries organized and visible, so this is one of the best gift ideas you can think of.
We have chosen this model for its design: it is a compact bag that can be unfolded and hanged thanks to its hook, so all bottles, lotions and make up will be visible in its transparent pockets with elastic straps ans zippers. Everything will always be in its place! Plus, it is made of waterproof fabric and available in different colors.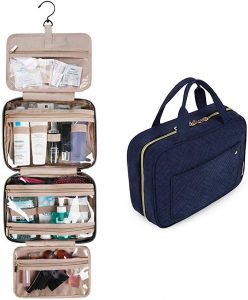 7. A document organizer wallet to be always identified
Better have all documents ready for a sudden getaway! An organizer wallet is a very practical travel gift for anyone, as it saves time and helps having important items at hand.
Our suggestion is to count on an extra security measure such as Rfid-blocking, to have credit cards, passports and driving licenses insulated from potential electronic pickpocketing. Check our choice, available in many different colors and with slots for a smartphone, keys, a pen, and even a SIM card.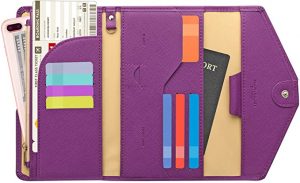 8. Compression packing bags so she can bring everything she wants
Speaking of saving storage, compression bags are another key item for all suitcases. They allow you to take all your clothes with you, in the minimum of space possible.
Whether she is a good packer or not, it's always good to count on extra space for things and to have them divided into categories. Moreover, there is no need to use a vacuum cleaner to take air out: you are saving space with just a compression zipper.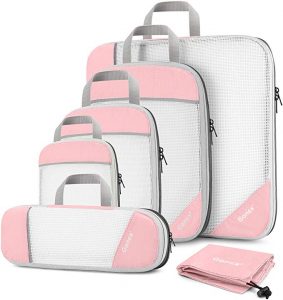 9. An airplane footrest to avoid swollen legs
It is a common problem: after a long flight, our legs and feet swell due to inactivity. Besides wearing loose clothes and take short walks whenever you can, swollen legs can be prevented with a footrest. This is one of the most original travel gifts you can give: being compact and lightweight, it can be easily carried in any suitcase, and it will definitely provide comfort and prevent lower back pain.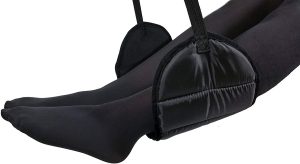 10. A fashionable travel pillow to always feel at home

Neck pain and sleep deprivation are some of the most annoying problems when traveling long distances. Even for those who love traveling!
U-shaped pillows are one of the best travel gifts, but some find sleeping difficult even with one of those. Luckily, there is a wide range of travel pillows. We have found one that is suitable for everyone and for everywhere. Breathable, adjustable and washable, we have tried it and we love it!