10 Cool Fanny Packs for Almost Any Occasion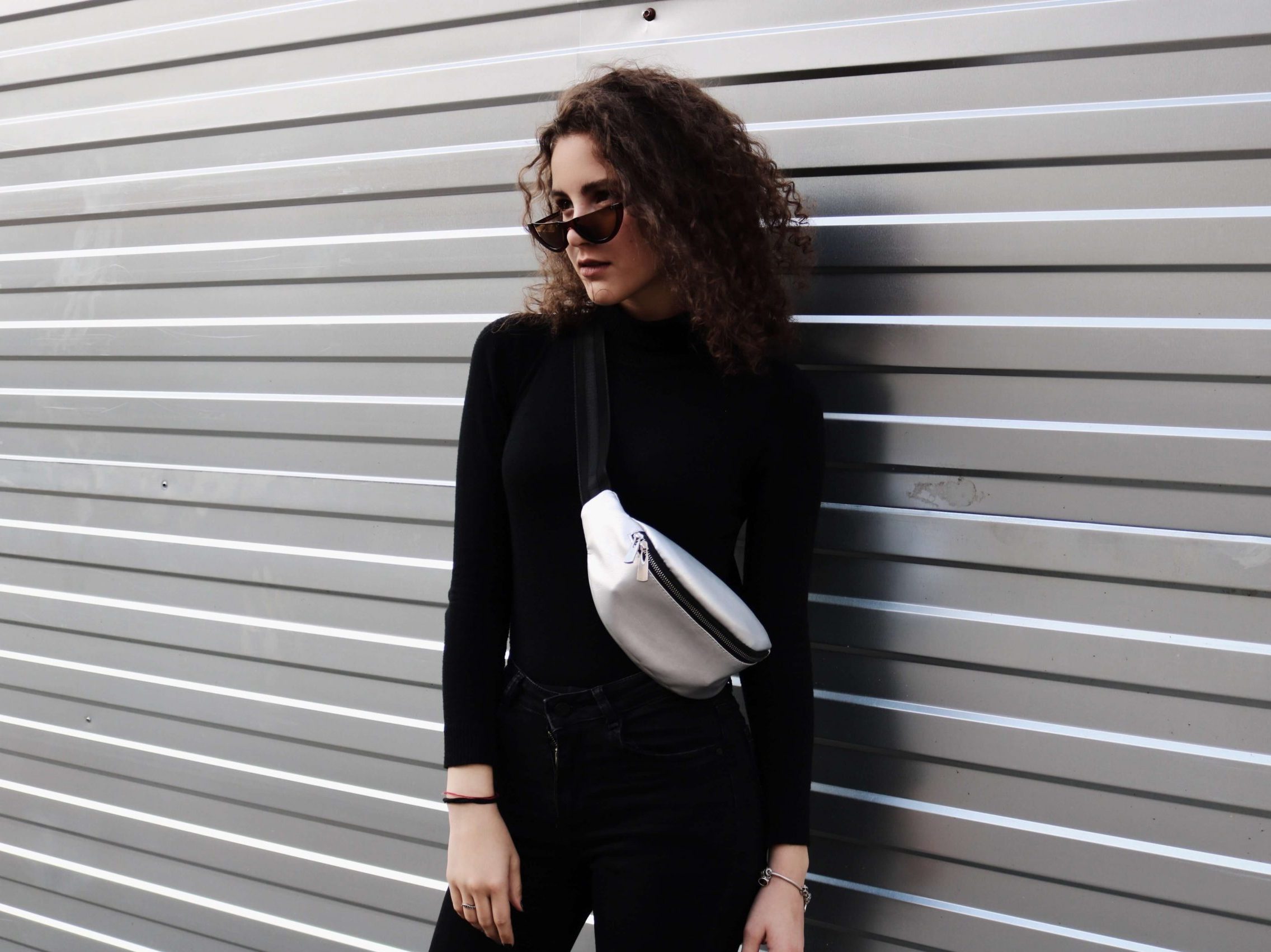 Fanny packs were the bee's knees some years ago, and now they're back! You may still feel reluctant to wear one, but if this is your case, let us tell you that they are very functional and can keep everything you carry in your purse, but leaving your hands free.
For your everyday or to save some space (and money) on your cabin luggage while flying, fanny packs have come to stay. So you better be prepared.
Here is a list of the coolest waist packs we have found, for a pretty decent price. Upgrade your look while feeling free!
1.Nike Air Jordan Jumpman
Netflix's story of Michael Jordan has been a success recently. That is why we did not want to miss the chance to include a bag like this in our list, so you can wear the Air Jordan logo.
Also available in black, red, and white, this pack is made of resistant polyester and has two zipped pockets. The strap is adjustable to your hips or shoulder, so you can wear it both ways and secure it with the clip provided.


2.Herschel Fourteen Pack
If you prefer a more classic design in elegant black, Herschel has a compact fanny pack with 1L of capacity.
Provided with a quite long adjustable strap, this pack can hold your mobile phone, cards, keys and even a small charger with no problem. Forget about carrying a purse with this pack: its zipped pocket with a leather pull will take anything.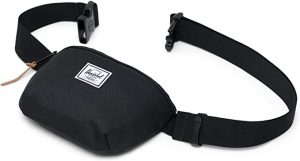 3.Adidas Originals National Fanny Packs
Because love unites, Adidas has launched a collection to celebrate Pride. An example is this fanny pack, made in black with a colorful Adidas logo.
Made of lightweight polyester, it features a key fob to keep your keys always at hand. Besides, if this one is not your style, there are so many different designs for you to choose in blue, red, pink, white, camo… All of them with the best Adidas quality.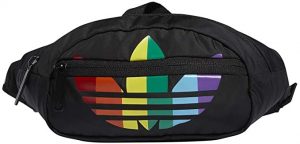 4.Nike Heritage Hip Packs
If you are more a Nike fan, there are also options for you. The Heritage fanny pack is made of lightweight and resistant polyester fabric, available in many colors: from this discreet black to a more acid orange.
What we like about this model is the different zippered and mesh pockets that will keep even your smaller items always organized.


5.Michael Kors Kenly Waist Pack
For the most fashionists, there is also a luxury brand to wear on their hips or across their body.
This Michael Kors' pack features an elegant golden hardware on zippers and clip, and a vanilla color fabric. There are also a black and a brown version with the same characteristics, all of them with two different compartments and a slip pocket inside for smaller items.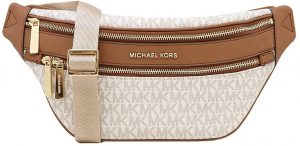 6.The Lovely Tote Co. 2-way Pack
If you want to move to the fanny pack but still feel very attached to your usual purse, there is this option in between.
The Lovely Tote Co. has a collection of lovely products, and among them, their 2-way waist packs like this one. With a snap-button closure and a beautiful deep pink color, it will fit your personal belongings like no other.
There are also other similar models, available in different colors and with a zipper closure if you like it more.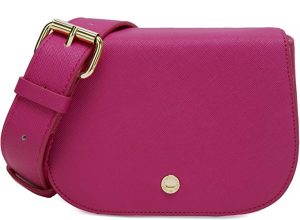 7.Tommy Hilfiger Luke Waist Pack
A 100% cotton fanny pack with Tommy's color block flag on it.
This waist pack has a front main zipped pocket and a smaller one inside for your smaller items. The quality is as expected for Tommy's products and the price unbeatable, so it had to be in our list.
Wear it for a daily use or to upgrade any outfit: we are sure you will look your best!


8.Tinyat Travel Fanny Pack
A fanny pack with a beautiful summer-like pattern is this one by Tinyat.
Made of durable nylon, though it may seem small, it will hold your mobile phone, wallet, keys, cards… with no problem. Plus, it has 3 different zippered pockets to keep everything secure: one hidden at the back for your most valuable items, one at the front with a bigger capacity, and a smaller one inside of this for tiny things.


9.Geestock PU Leather Hip Packs
We love this Geestock pack, made with waterproof PU leather and smooth polyester lining. It is available in so many different colors that it will be difficult to choose only one: black, green, pink, yellow, red, wine, or even turquoise.
The pack features a detachable strap so you can even change it for another that suits your outfit better, offering you even more different combinations.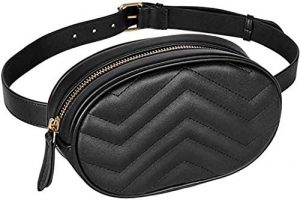 10. Papazau 3-way Rfid Fanny Packs
This Papazau fanny pack reminds us to the Tommy Hilfiger's one, but with a lower price and available in other colors too.
We have found this fanny pack a very interesting choice due to the organization and security if offers. Made of water-resistant polyester with RFID-blocking fabric, it will protect you from electronic pocketpicking, while it allows you to keep smaller valuable items safe inside its interior zipper pockets.
Lastly, Papazau offers a free return and a refund policy in case of manufacturing defects.