Best gadgets to travel with babies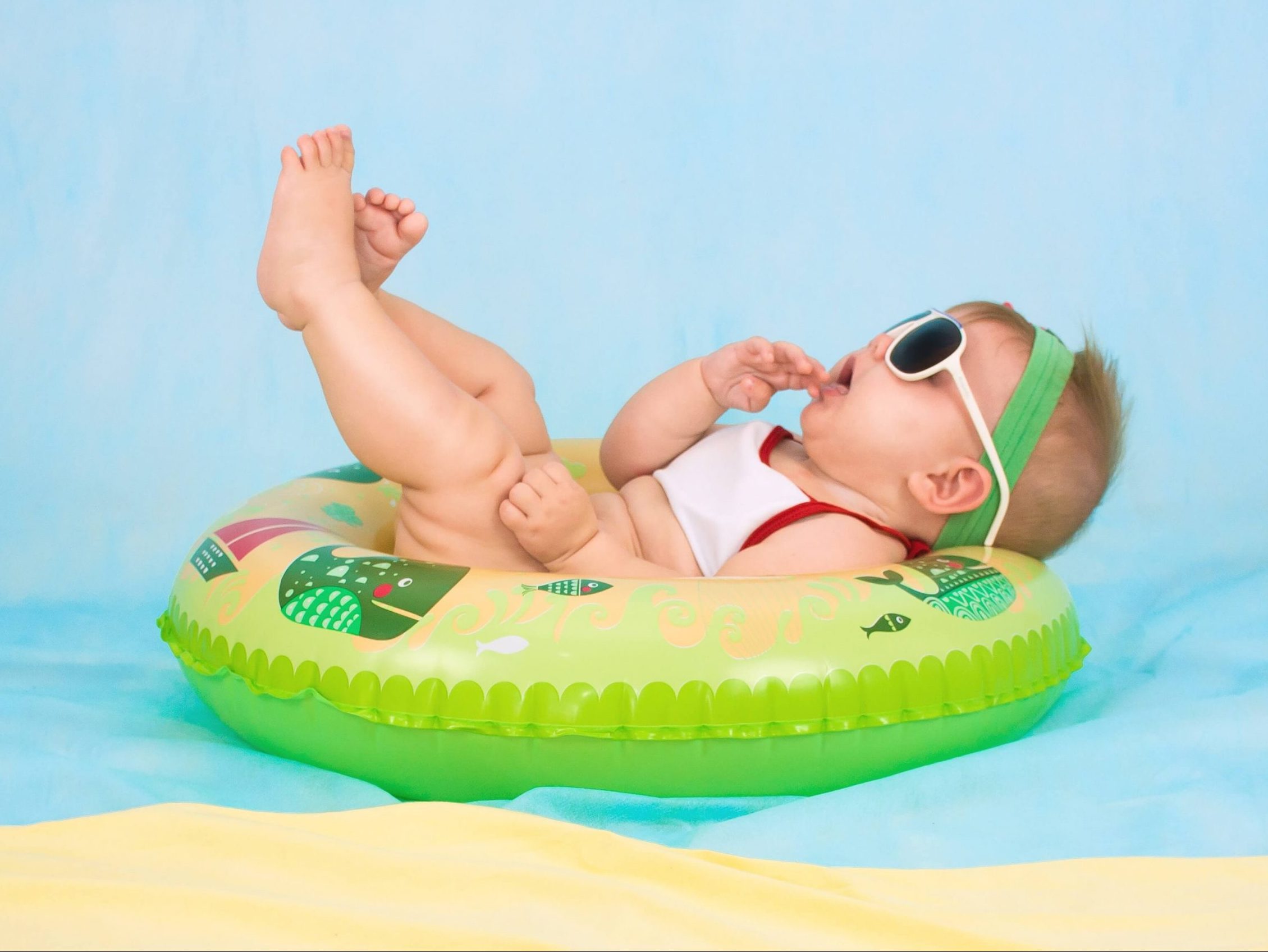 When you have a baby, packing for your holidays is a different thing: it is quite easy to pack a suitcase with hats, bikinis, and summer dresses, but babies require other special needs. So, finding those gadgets that will make your holidays enjoyable for the whole family is a new challenge.
Luckily, we have searched for the best travel items to take with you for your baby's holidays. All of them easily packable and lightweight to make your trip easier.
1.A stretchy baby carrier
Made of stretchy, soft and machine washable cotton fabric, this carrier is available in different colors and patterns. It will make an ergonomic and cozy seat for your baby, keeping your hands free while traveling.
Besides, being made of soft fabric, it can easily fit in any suitcase or bag, saving you a lot of space wherever you go.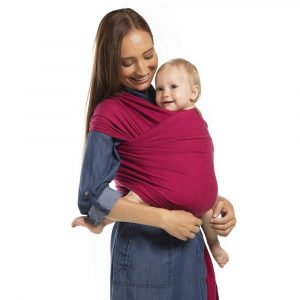 2.A foldable booster chair
You can use it for your camping getaways, at restaurants, or at any friends' house. Babies will get used to feed themselves by watching you do it at the table, while you can enjoy your meal with your hands free.
Available in green, pink and blue, with a light and compact fold design for a perfect storage saving plenty of space. It also includes a storage pocket, a safety harness, chair straps, and a carry bag for an easy transportation.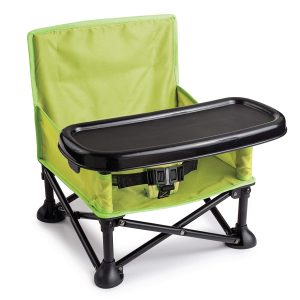 3.A portable travel bassinet
It may be difficult for your baby (and for you) to have a nap while you are moving, so how about bringing a portable bassinet that can be carried even in your suitcase?
This travel bassinet folds flat and features a carrying handle for an easy transport wherever you go. Lightweight but sturdy, your baby will have some rest thanks to its water-resistant mattress pad and fitted sheet set made of breathable fabric.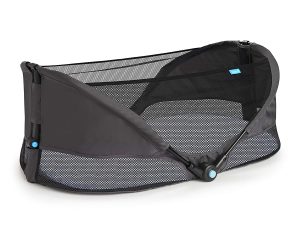 4.A waterproof diaper-changing pad
Not only for your vacations, but to change your baby's diaper whenever you need it, a portable pad like this one will make everything easier.
Made of waterproof, durable polyester, this pad is resistant to rips and abrasions. It includes a comfortable pillow for your baby's support and other essentials such as detachable mesh pockets to fit in your baby's essentials and a wipes pocket to keep them at hand.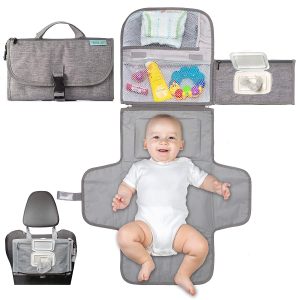 5.An inflatable swimming float
Your baby can also enjoy the fresh water this summer with an inflatable float. It is the perfect gadget to teach them how to swim while they gain confidence on water.
This model features a removable canopy for a total SPF +50 sun protection and a buckle with bottom support so your baby will have fun safely. Available in different sizes and colors, it includes a manual pump for an easy inflation, helping you save time on this summer vacation.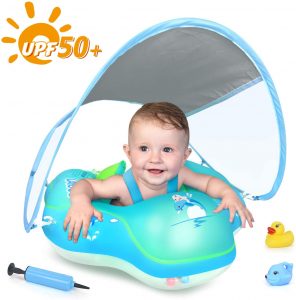 6.A multifunction diaper bag
You will need a backpack for your trips so, being a mum, it would be perfect if it could store both your personal belongins and your baby's diapers and food.
We have found the perfect option: a fashionable bag available in different colors, with an anti-theft pocket for your mobile phone or wallet and a tissue side pocket to have cleaning wipes perfectly at hand. A backpack and tote with 24L of capacity, made of resistant, waterproof and odorless Oxford fabric.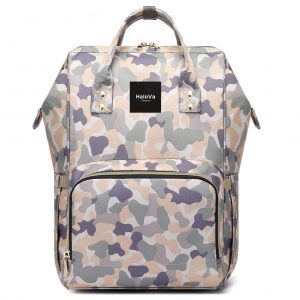 7.A superfoldable stroller
We have the perfect stroller for your vacations: ultrafoldable into a small handbag package lightweight frame, easy to carry and lift while you are on a trip or tour.
The silent, double wheels make the maneuver of the stroller easier, even on cobbled streets. Plus, it is made with breathable, machine washable fabric, making it comfortable for your baby even on a hot summer day.